Frontier announced a new service for Yearn users that will help them monitor yVaults easier. The new service will result in more users from the DeFi community for Frontier. Yearn users can now track and manage their vaults using Frontier wallet.
Frontier announced:
"We are pleased to announce that Yearn Vaults are now Live on Frontier mobile interface. Along with the Yearn yield aggregator, users can now Track, Manage, and Access Vaults in one tap by connecting mobile wallets with Frontier."
Easy Access to Real-Time Data about Vaults
Yearn has been very successful in finding new users because of its multiple service offerings. The platform aggregates many lending services and helps users optimize their lending strategy easier.
Vaults play a vital role in the Yearn community. They make sure the user gets the maximum yield possible from their lendings. So, most of the users look for more efficient ways to monitor Yearn vaults and their earnings.
The new tracking service from Frontier makes it easier for Yearn users to gain insight into their holdings. Yearn team is also pleased about the new integration and tweeted:
"We are thrilled to announce that Yearn yVaults are now integrated into Frontier's interface."
There are some strategies in Yearn vaults that are designed to maximize the earning for users. They combine multiple solutions like farming other protocol tokens and selling them for profits, supplying collateral, providing liquidity, and supplying stablecoins into money markets to do their jobs. Any new strategy has to be selected by voting in the Yearn community.
The ability to monitor and track vaults is beneficial for Yearn users. They can now connect their wallets and do the monitoring in the Frontier mobile interface. Frontier published a step-by-step guide to show the integration details, including connecting wallets, managing Yearn vaults, and accessing Yearn vaults.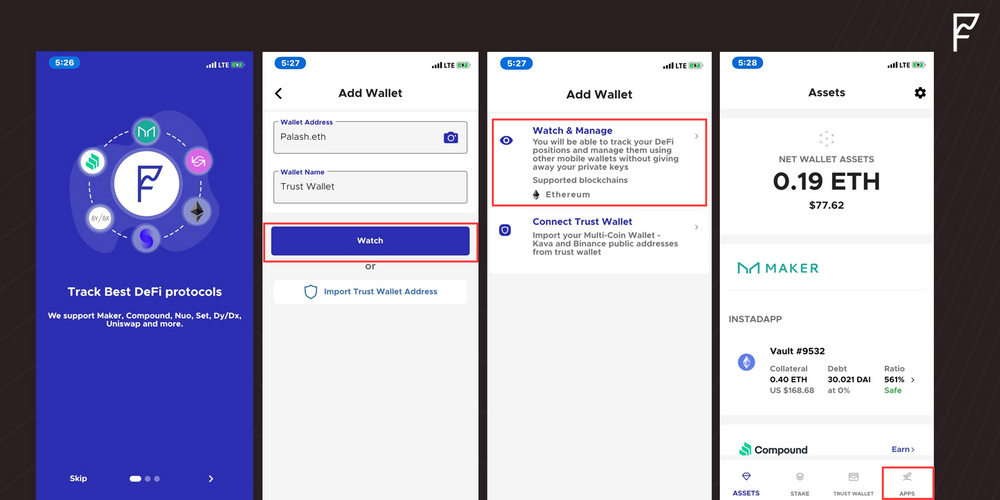 Yearn users have to download Frontier wallet (available for iOS and Android) and connect their Ethereum wallet first. Then they can choose Yearn in the asset section of the wallet.
DeFi has shown its full potential in the last months. Many users are looking for ways to enter the new section and find some new earnings from their digital assets. Projects like Yearn has been very successful because of aggregating many services. When new wallets like Frontier move forward to support these DeFi products, users find more hope in investing and using them.
---
If you found this article interesting, here you can find more DeFi News