The crypto space has been undergoing a tough phase for a while now. Multiple factors such as continuously increasing interest rates and other instabilities have resulted in the decline in the values of many crypto tokens. Moreover, there is still uncertainty regarding the proper revival of these crypto tokens anytime soon. Investors have lost confidence in investing in crypto and believe they would suffer heavy losses.
On the other hand, many investors have already indulged in rapid selling of the crypto tokens they hold, ultimately pushing the price down further. However, the crypto market has gained some stability this week. Bitcoin has regained the $17K mark, giving much-needed relief to the overall market. The total market cap is over $850 billion. Among the many crypto tokens that gained momentum this week, some prominent gaining tokens have been mentioned down below.
Tokens on the Rise!
FTM: Fantom's native token, FTM, can simply be defined as a governance and a utility token. Over the course of the previous week, the token is up by an impressive 34.22% and has a total market cap of $628 million. At the time of writing, FTM is trading for $0.2471.
GMX: Among the next crypto tokens on the list to trade higher this week is GMX. Over the previous 7 days, the token has displayed an increase of 22.92%. At the time of writing, the crypto is trading for approximately $54.54. Furthermore, GMX has a total market capitalization of approximately $434 million.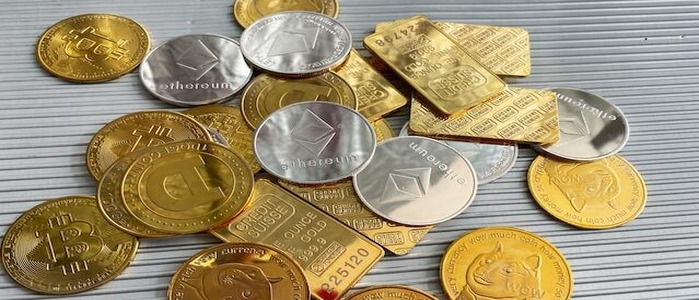 ETHW: ETHW can simply be defined as a forked version of the ETH blockchain after the Merge. At the time of writing, the token is trading for $3.96 and has a total market cap of $425 million.
DOGE: The popular meme coin is also among the crypto tokens that have managed to increase this week. At the time of writing, DOGE is trading at the 10 cents mark. It is up by almost 22.87% this week. The meme coin has a total market cap of $13.22 billion.
Considering how these crypto tokens have managed to perform well this week, many investors are planning to book profits. However, they also aim to close their positions soon amid the volatile nature of the market. Selling off with marginal profits might be a better alternative for investors. Also, the next couple of days are critical for setting a decisive tone in the crypto market.