Most likely, you have heard or read some crypto-expert talk about the revolutionary features of Tron (TRX). You may wonder if you are missing something important or maybe you have decided to be cautious before you know if it is worth it. Whatever the case, our purpose is to provide you with the knowledge necessary to obtain your own conclusions.
We will begin by looking at what exactly Tron is, it's underlying principle, key features and then proceed to get a grip on some of the aspects relating to Tron's cryptocurrency, TRX.
Tron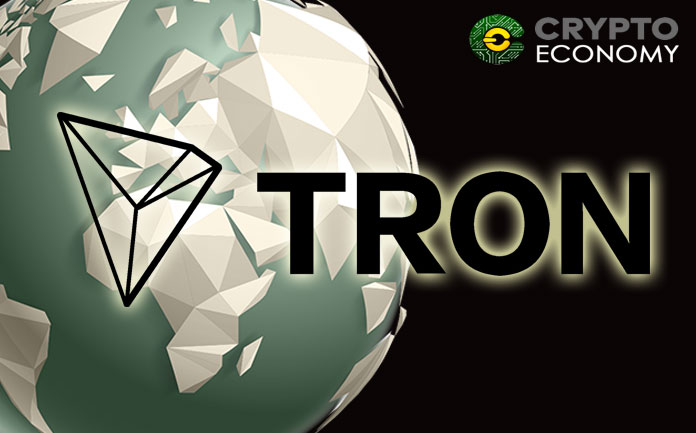 In simple terms, Tron refers to a decentralized entertainment sharing platform which aims to incorporate blockchain technology, to build an absolutely free and efficient global entertainment content sharing system. The word TRX applies to the networks key medium of exchange (cryptocurrency).
Tron was pioneered in 2017 by a non-profit organization based in Singapore under the name, Tron Foundation. The organization is currently headed by Justin Sun as the CEO. Its continual development efforts are supported by a comprehensive development team with an impressive portfolio in technology.
Tron's key principle
The organization follows the footsteps of the founder of the World Wide Web, Sir Tim Berners-Lee. In Sir Berners-Lee view, the invention of protocol should serve a greater purpose than just a clever scheme for making colossal profits.
The greater purpose is summarized in the words:
"protocol, from the moment of its invention, is an asset for human beings, rather than a profit-making tool for small groups."
Members of the Tron team seek to achieve this ultimate goal by creating a free and fully decentralized sharing platform that allows users to interact and share content without the influence of the "middle man"
Key features of the fully developed Tron network
It is important to note that the current Tron network is but an initial stage, or part of a broader vision that should reach its full maturity by 2025. The fully-fledge platform should have the following intrinsic qualities:
Free access to uncontrolled data.
The ability for users to obtain digital assets through sharing content.
Ability to empower individual content owners to conduct initial coin offerings.
The infrastructure to enable the exchange of distributed digital assets like gaming platforms and market forecasts.
Tron's phases of development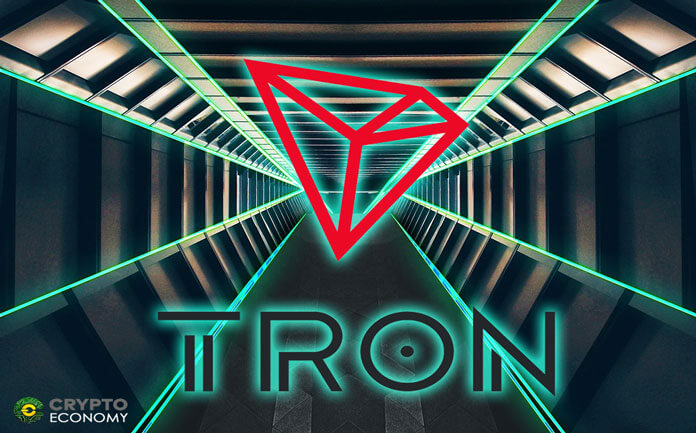 The Tron platform is a project underway which has been divided into distinct phases spread over a period of 8 to 10 years.
The Exodus
This is the initial phase which we are currently occupying and is expected to end in December 2018. This stage is characterized by a special platform that utilizes a protocol that enables free distribution and storage of content without incorporating blockchain technology.
Odyssey
This is expected to kick-start in January, 2019. The stage will be characterized by the incorporation of blockchain technology and will also employ a number of monetary incentives to support the process of content creation and hosting.
The platform will shift away from the traditional methods, which mainly use clicks and views to incentivize the content, and introduce a way that will be based on how the consumer perceived the content.
In other words, this stage will build a system that will be centered on rewards provided by the consumers based on how they esteemed the content.
The Voyage and Apollo
These two stages will span the period between 2020 and 2021. The distinctive feature associated with the stages is that content producers will have the ability to develop their personal brands, conduct their own initial coin offerings and even issue their own tokens.
Star Trek and Eternity
These stages are expected to occupy the period between 2023 and 2025. The stages will be characterized by further autonomy where abilities will extend to users creating personal platforms such as decentralized gaming platforms and predictive market platforms.
TRONIX (TRX)
TRX is the platforms cryptocurrency or medium of exchange. The ICO for the cryptocurrency took place in early August 2017 and managed to raise a whopping 81 million dollars from investors.
Content consumers can pay producers using the currency, which can also be converted to other cryptocurrencies or be employed to pay for blockchain services.
The cryptocurrency has soured to great heights since its inception, starting with an initial price of $0.002 to hit $0.25 in under 5 months.
In terms of the coins supply, the coin cannot be mined but rather has a total supply of 100 billion coins of which 65,748,111,645 is in circulation.
However, The CEO of Tron, Justin Sun, went public on the 18th of December 2017 to announce that about 34.2 billion dollar tokens had been locked up until the year 2020.
The move is commonly understood to aim at increasing the value of the tokens in the long run.
Where and how can i buy TRX?
There is a good number of exchanges that offer the ability to buy TRX using other cryptocurrencies such as BTC and ETH. Some notable ones include Binance, Liqui, coinnest, HitBTC and Bit-Z.
It is important to also note that there are currently no crypto exchanges that offer fiat to TRX exchanges except the Coinnest platform where the Korean Wong can be directly changed to TRX.
The exchange is also limited to Koreans only so for the vast majority outside Korea, the only option currently is to exchange fiat to another crypto, such as BTC, then use that crypto to exchange with the TRX.
Conclusion
To sum up, The Tron platform represents a promising and powerful platform set to empower content creators with the rare gift of complete autonomy.
A completely decentralized platform where content producers and consumers freely interact without the disadvantages that come with the middleman is any creative visionary's mecca.
Time will tell whether this will be a reality or not but for now, with a dedicated team behind the scenes and the first fruits already witnessed, there seems to be a ray of exciting times ahead.