The Avalanche Foundation has announced the launch of a fund that aims to offer more than $200 million in incentives to developers who build on the Avalanche [AVAX] network. Dubbed 'Blizzard,' the mammoth scheme is dedicated to scaling up development, growth, and innovation.
According to the official blog post, the fund includes contributions from not just the Avalanche Foundation, but also from NY-based smart contracts platform Ava Labs, investment firm Polychain Capital, hedge fund manager Three Arrows Capital. Other participants include – Dragonfly Capital, CMS Holdings, Republic Capital, R/Crypto Fund, Collab+Currency, Lvna Capital, and Finality Capital Partners, etc.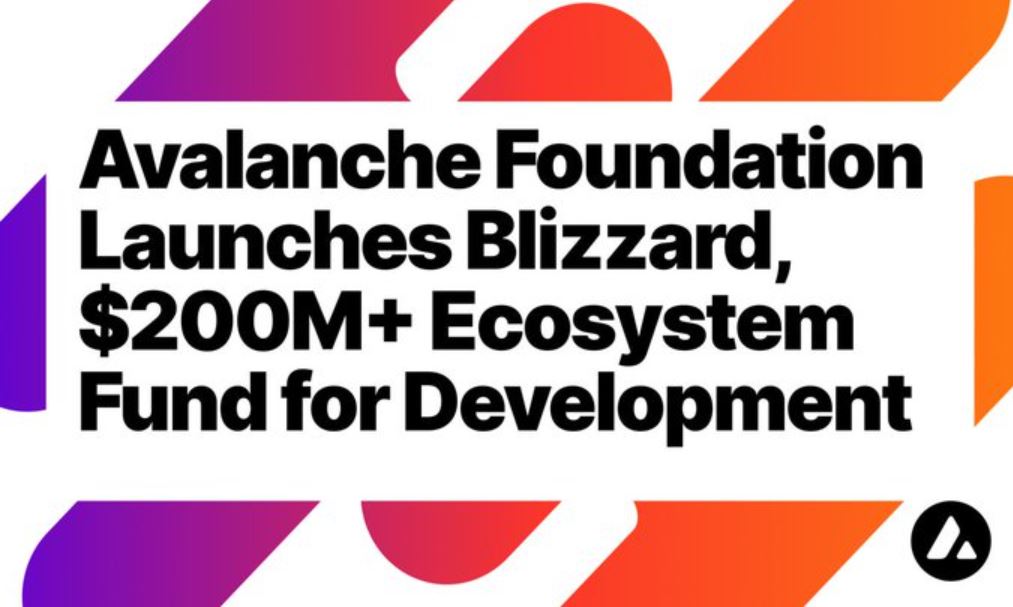 Avalanche Blizzard's focus on key areas of growth
The foundation revealed that the fund focuses on four main areas of growth which are – DeFi, enterprise applications, NFTs, and culture applications. Additionally, Blizzard will also explore opportunities to back other use cases that are coming to the fore. These include –  security token issuances, liquidity providers, and self-sovereign identity. Blizzard will also encompass projects ranging from equity investments, token purchases, and various forms of technology, business development, and ecosystem integration support.
Talking about the development, Emin Gün Sirer, who happens to be the Director of the Avalanche Foundation revealed that the network has experienced considerable growth in terms of users, assets and applications. He also went on to add,
"Blizzard will play a key role in further accelerating this growth, and solidifying Avalanche's position as the premiere home for projects and people pioneering the next era in our space."
Avalanche's TVL Shoots up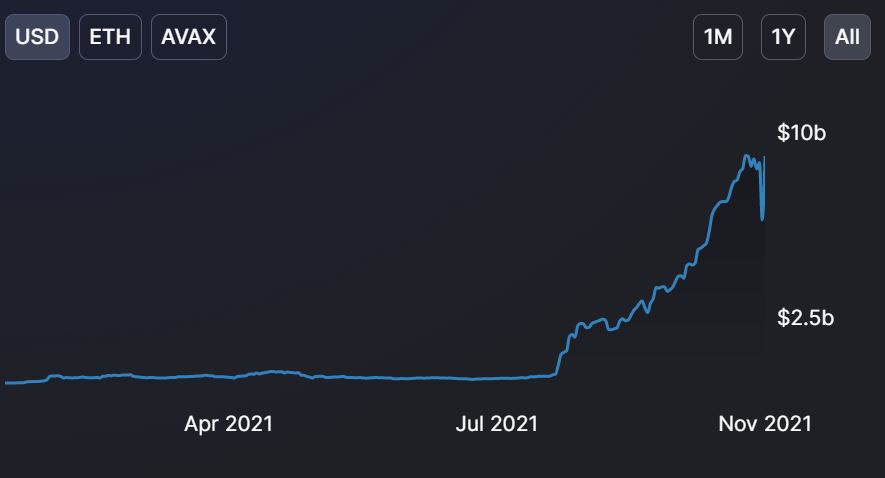 As DeFi swelled quite a bit this year, Avalanche wasn't far behind. According to DefiLlama's chart, the total value locked in Avalanche climbed to an all-time high of $8.62 billion on the 27th of October. However, the figures nosedived to a low of $6.2 billion just a couple of days later before spiking to a new peaking of $8.63 billion.
Interestingly, the new high coincided with the unveiling of the Blizzard fund which catapulted Avalanche's position as the fifth-largest network on DefiLlama's board.
On the price front, Avalanche's native AVAX token has outperformed many of its peers. Crypto Economy had earlier reported exceeded a whopping 300,000 monthly active addresses in October. The growth has been substantial.
From the beginning of the year up until May, the figures were hovering near 50,000. It wasn't until July when the network activity renewed the much-needed momentum as markets recovered. As a matter of fact, the active address count witnessed a 10x increase.
---
If you found this article interesting, here you can find more DeFi News