The travel industry is one of the most prominent in the adoption of blockchain and cryptocoins solutions. CryptoCribs is a blockchain startup that combines the point-to-point nature of shared economy with decentralized cryptocurrencies to create the first purely peer-to-peer electronic rental system that would allow rental payments to be sent directly from a part to another without going through financial and reputational intermediaries.
CryptoCribs has the mission of liberating rental markets, empowering people and building a strong community. Fundamentally, CryptoCribs wants to create a decentralized platform that enhances modern travel by focusing on privacy, financial disintermediation and the use of reliable technology.
To achieve this, CryptoCribs plans to act as a trusted platform for short-term rental listings that only accept CryptoCurrencies as a method of payment. Hosts and guests will be encouraged to become involved in the CryptoCribs network through commission-based rewards and review.
All platform transactional data will remain in the CryptoCribs blockchain, and the smart contract solution where the revisions will be stored and guests and hosts can conduct transactions between them without an intermediary.
CryptoCribs will also allow developers to build new third-party applications for the network in addition to the project blockchain to expand the services.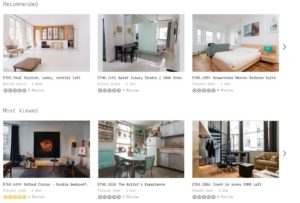 The first listings of apartments are already online and are in cities like London, New York and Paris. Currently, users can pay rent using bitcoin (BTC) and ether (ETH).
All bitcoins users are already browsing to travel sites that accept bitcoins. Whether attending conferences or just going on vacation, the demand for bitcoins acceptance services in the travel industry is on the rise.
To know more about this interesting project we recommend to see its White paper.