Just like any investment, Cryptocurrency is volatile. Over the last five years, the track record of boom and bust has left investors to think about whether it's a safe investment.
The price of Bitcoin at the start of the year 2022 was close to $50,000. However, in November, the price dropped to $16,000. With the digital currency following a dropping trajectory, traders and investors are forced to see what's fueling it.
That's what we will do in this article. We will run through research and try to find out what is happening in the Crypto market that is triggering the downfall.
What Is Happening To The Value Of Crypto?
If you have been following the Crypto market, you would know that Cryptocurrency is extremely volatile, and the prices keep rising and falling.
However, it is not only Cryptocurrency that has tumbled down recently. As a result of the Ukraine war, high-interest rates, and inflationary fears, even global stocks are experiencing major setbacks.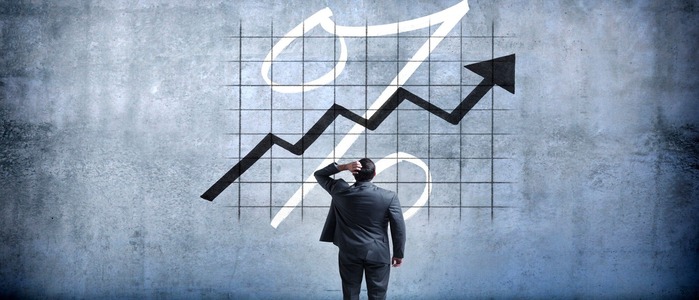 If we see it as a whole, we can say that the drop in the global economy is why Cryptocurrencies are experiencing a downfall.
One of the recent events – The collapse of FTX, has been considered the major triggering point for Bitcoin falling to %16,000. FTX handles around $1 billion worth of transactions every day.
Now that it is no more, it is expected people will start losing their interest in Cryptocurrencies. Experts believe that the fall of Cryptocurrency is fuelled by the decision – to freeze withdrawals and transfers – made by Celcius Network.
This decision fuelled a slump across all Cryptocurrencies.
Ether, the second largest Cryptocurrency, followed the trend of the slump and, with a 16% depreciation in value, reached an all-time low after 2021.
Why Is Crypto So Volatile?
Unlike company shares and stocks, where the price movement is decided by the performance of the company and business, there are no underlying assets that support Cryptocurrencies.
Hence, there is no way to control price fluctuation. The only way the price of the Cryptocurrency is determined is by the belief traders and investors have in them.
All in all, this means that the movement of Cryptocurrency price is purely based on speculations about whether or not the price will rise and fall.
It is because of people speculating how the price will fluctuate and making buying and selling decisions that you can see such violent swings in the price of Bitcoin and other Cryptocurrencies.
At the moment, inflation and the higher cost of living crisis are forcing people to reduce their risk with investment.
Has Crypto's Bubble Burst?
It is really hard to tell whether or not the Crypto bubble has ever burst. However, what we have observed in the last 5 years, has certainly burst to a point. Perhaps this is why most traders and investors avoid Cryptocurrencies as an investment portfolio.
Traders and investors have lost their confidence. And this loss of confidence has caused the price to crash.
In 2021, the price soared by 700% and reached a record high price of $69,000.
Fast forward to November 2022, the price has plummeted below $17,000.
When any asset rises quickly and easily, it typically makes it more likely for them to crash. Unfortunately, that is what is happening with the Cryptocurrency market.
For Bitcoin to reach $20,000, it took 11 years since its launch. But only three weeks to double itself.
Where the Crypto market is heading is unpredictable. But one thing is certain, with the involvement of institutional investors, we might see better Crypto regulation policies. If that happens, Cryptocurrency might reach a new all-time high in the next year.
Will The Crypto Market Go Up?
Not necessarily!
Investors who have invested in Cryptocurrency look at it as a diversifier to balance out their portfolios. If you go back and check, Cryptocurrency did no better than stocks during the pandemic. This is because investors panic-sell everything.
In the first two weeks of the pandemic, Bitcoin went down by 40%. That being said, Crypto recovered faster than other assets. If you are interested in investing in Crypto, it is advisable that you follow pages like bitcoin-billionaire-pro.com/es. You will get all the updates and information to make a sound decision here.
---
Press releases or guest posts published by Crypto Economy have sent by companies or their representatives. Crypto Economy is not part of any of these agencies, projects or platforms. At Crypto Economy we do not give investment advice and encourage our readers to do their own research.