The elimination of intermediaries in certain business niches is one of the most promising characteristics of new platforms based on blockchain. This feature is highly valued in areas such as the distribution of digital content, a particular case of which we will discuss here, more specifically about the Wemark platform and its market proposal for distributed digital content.
Wemark proposes the creation of a network of distributed digital content of all kinds, based on blockchain, connecting them in a decentralized network, thus achieving the creation of a system of distribution of digital content without intermediaries for content creators and their customers.
Starting with its first platform aimed especially at freelance photographers to reach a global audience, allowing them to keep most copyrights reserved to distribute their content without intermediaries of any kind and directly from the platform.
Wemark, thanks to its "distributed market" concept, allows digital content creators to license their content directly to customers, keeping them in full control of the rights derived from intellectual property. In addition, the innovative tools proposed in the platform for discovery, collaboration and content healing also improve the ability of customers to find and manage the content they need.
Regarding content licensing, content creators can license their work directly to users or choose to deliver the rights of their creations to agencies and content markets that will distribute them on their behalf, in exchange for an agreed remuneration. Usually it is given that photographers choose the latter, since most of them lack the personal brand recognition yet to attract customers directly.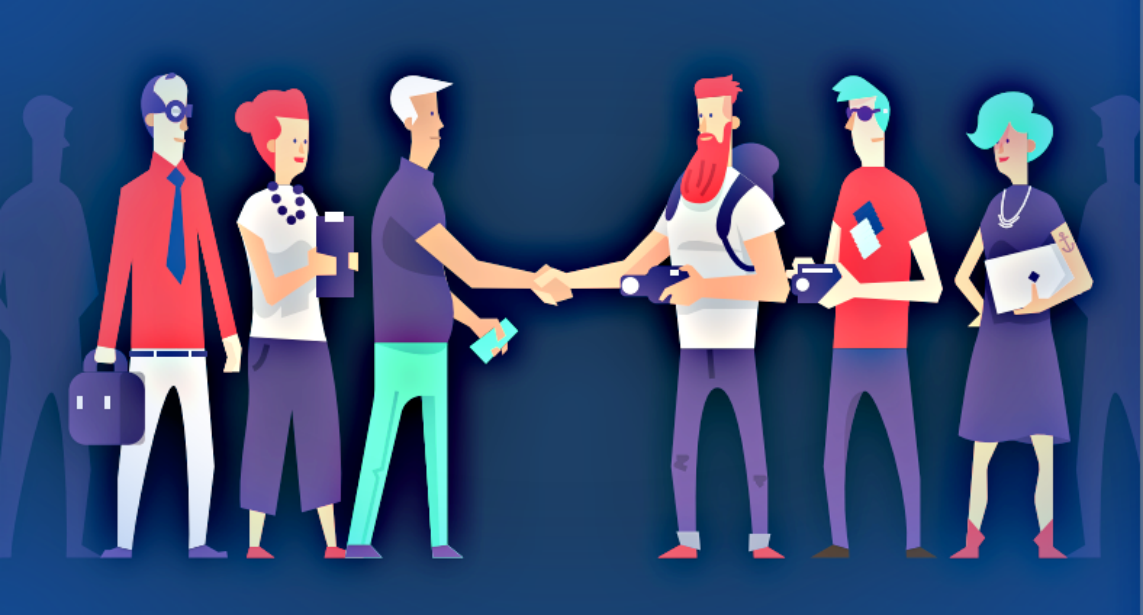 The fact of granting content licenses directly to customers is an ideal scenario for creators. It is ideal because it allows them to assess the value of their creations, establish the limits of the rights they license to their clients, and avoid any possibility of abuse and manipulation by unscrupulous third parties.
It is no secret that to be able to break into the digital content market, many creators are forced to go to platforms in which they must give away a large part of their rights, which includes controlling the price of content and those who receive the license of said contents. In addition, the transparency factor is often absent, so the entire business framework is clearly unfair. Wemark avoids this injustice through its distributed market concept in its decentralized network.
Wemark's distributed market approach to digital content is based on these principles:
Creators license their content directly to users.
The terms of distribution and the rates or amounts of royalties are immutable.
Referral programs help creators and markets reach a wider audience.
The underlying protocol in the platform is a set of intelligent contracts, developed to enhance the exchange of digital content. The responsibilities of the parties, the conditions and, of course, the payments are defined.
The platform has its own token, the WMK, which is a utility token compatible with the ERC20 standard. The WMK will be the payment currency for all transactions on the platform. Wemark ICO will start on May 7 and will continue until May 21, 2018.
To know more details of this platform we recommend visiting its official website, and follow them at their Telegram channel.