ZUG, Switzerland – June 3, 2019 – Waves, a leading blockchain company and Web 3.0 pioneer, is continually striving to improve its platform, making it as effective and user-friendly as possible. Following research and feedback, the Waves team has decided to prioritise trading as the main direction for the future development of the Client app and make Waves DEX a standalone, trading-focused product.
The changes will affect the desktop Client in the first place. Up to this point, the Client has been developed as a universal application with broad functionality.
Says Sasha Ivanov, Founder and CEO of Waves.
Over a period of almost three years we have collected feedback, analysed user behaviour and, ultimately, come to the conclusion that we need to change the product in the interests of users.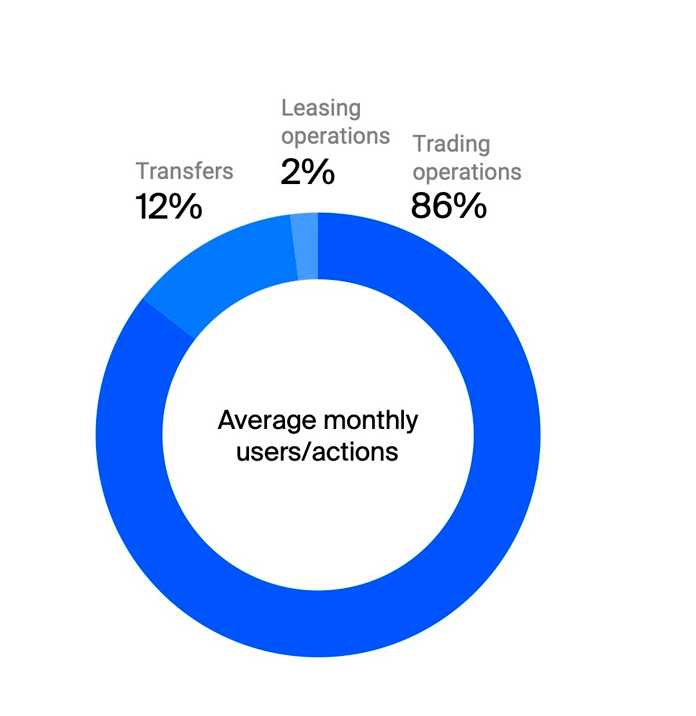 Analysis of user activity shows that the vast majority spend their time on the platform using Waves DEX. Wallet functionality and Leasing will remain an integral part of the application, but the priority for product development from now on will be on trading tools.
At this point in time, the Waves Client allows users to install scripts on their account – but it became obvious that these functions are overwhelmingly used by developers alone.
Therefore the 'set script' function won't be supported on the decentralised exchange itself. Instead, this will go into Waves IDE – where there are already all the tools for creating and debugging such scripts. However, the functionality for setting a script on an asset (and converting it into a Smart Asset) will remain available. This is necessary for those who want to issue tokens on the Waves Platform and apply business logic to them. Any token issued on Waves will still automatically be listed on DEX.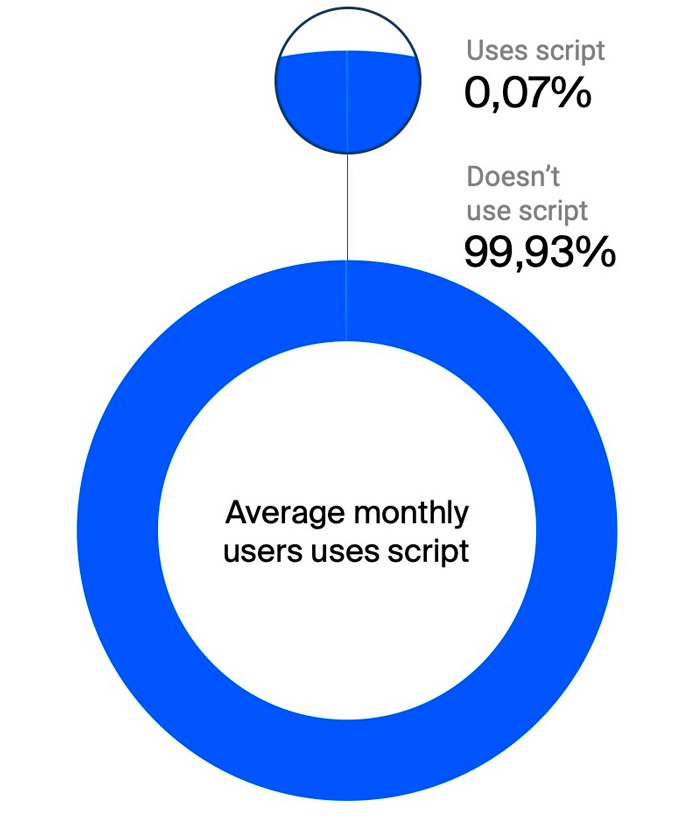 For more effective development of products, the Waves team has decided to open a dedicated communication channel for the audience of traders. Discussion about various aspects of trading will occur on the new Waves DEX Twitter account.
Along with new social channels, Waves DEX will also have a new website. The exchange will be available on the domain dex.wavesplatform.com, but when users navigate to this domain, they will be redirected to client.wavesplatform.com. This is to ensure that all saved browser passwords continue to work.
Additionally, the exchange interface has been changed:
Redesigned navigation
Moved menu to the top of the screen
Added 25%, 50%, 75% and 100% buttons in order setting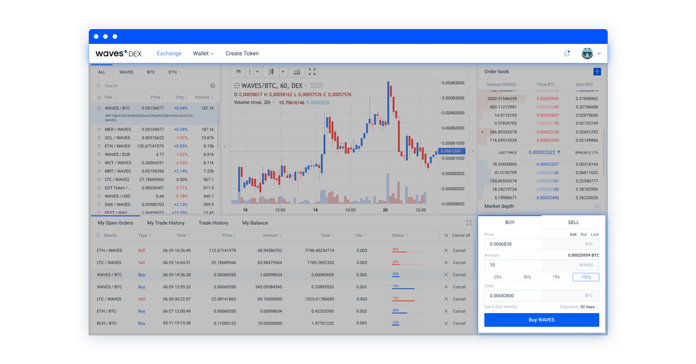 The mobile application will be developed according to the same principles, improving exchange functionality for users according to their needs.
As previously stated, the Waves team will adhere to project's roadmap and do not intend to deviate from it – all the promised functionality will be implemented according to the existing plans:
Multiple Accounts. Users will have the ability to switch easily between multiple accounts within the DEX.
2FA. Two-factor authentication will give Waves DEX users even greater security.
ERC-20 Gateway. Addition of an ERC20 token gateway to the Waves ecosystem, meaning that popular Ethereum tokens can be traded on the platform.
Market orders. Traders will be able to sell tokens quickly at market price.
DEX optimisation. Improvements in DEX speed and memory requirements will be implemented.
Moreover, the Waves team plans to release a more convenient API for bot trading and optimise the UX/UI, implementing best design practices from the trading space.
About Waves
Waves (https://wavesplatform.com) is one of the world's leading blockchain companies and a Web 3.0 pioneer. Founded in 2016, Waves is dedicated to building a blockchain ecosystem that allows users to address a wide range of real-world problems. The Waves team is developing tools to facilitate the decentralised technology layer that will become the backbone of Web 3.0 – our future digital landscape.
Waves provides everything required to support the backend of Web 3.0 services, as well as offering an intuitive, clean UX for end users, including IDE, code plugins, nodes, an oracle manager, APIs (DEX, Data Services, Node, Auth, Payment, Waves Keeper), libraries and explorers (testnet, mainnet, PyWaves). Waves additionally offers RIDE: a convenient, purpose-designed programming language for creating smart contracts and dApps on the Waves blockchain.
In April 2017, Waves successfully launched its DEX (decentralised exchange), a fast and safe tool for trading the most popular cryptocurrencies. In December 2017, the Waves-NG protocol was activated, enabling unprecedented throughput while reducing transaction confirmation times to just seconds. The RIDE for dApps programming language update was released for testnet in March 2019.