The Chief Technology Officer (CTO) of Walmart, Suresh Kumar believes that crypto will soon establish itself as the biggest disruption in the retail sector. He believes that customers might be able to pay for both virtual and physical assets through crypto in the near future. Kumar shared his opinion at an All Markets Summit conducted on October 17.
Kumar expressed Walmart's soft corner towards crypto. He further added that crypto would end up revolutionizing the way how customers conduct transactions for physical and virtual goods. It was also mentioned that Walmart intends on marketing a considerable number of customers via the extensive use of the Metaverse as well as many different social media channels.
Moreover, it is believed that crypto could establish itself as a most-sought payment option in such channels. Walmart strives to ensure that it ends up revolutionizing the ways consumers buy and transact while managing to pull out some value.
These are the areas where it is believed the disruption would take place, mainly in the terms of multiple payment options. Over the course of time, Walmart was reportedly rumored to have been working on offering crypto support. However, these were also proven to be false alarms.
The CTO of Walmart Talks Tech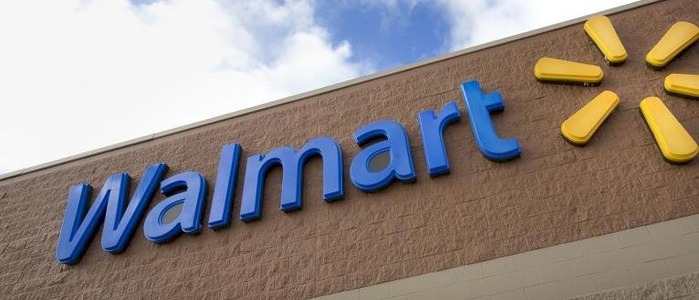 Kumar spoke about disruptions within the retail sector and how Walmart is aiming to enhance the overall shopping experience. When talking about the future of crypto in Walmart, Kumar highlighted 3 major areas of concern. According to him, crypto falls somewhere in the middle. He also mentioned how consumers are changing their ways of discovering and getting inspired by such products.
It was also mentioned that all of this would happen as a result of different approaches. Amongst them would be an approach through the Metaverse, another via live streams, and lastly through different social media channels. Walmart's CTO mentioned how Walmart is keen on taking data from their customers and transforming them into insights. It could inevitably end up serving them in a better way.
Nonetheless, crypto will end up transforming the shopping experience for customers. It will offer them ease of transaction as well as increased value. As a direct result, Walmart expects it to be there for its customers when they expect it to be. Another part specifically mentions how the products are discovered and how they are delivered. When talking about the discovery of products, it will either be inside the metaverse or upfront.