The niche of online gambling is also being permeable to be developed by Blockchain technology proposals. As everyone knows, millions of people bet on sports millions of dollars every year around the world, many of which are bets made on uderground sites, with the risks involved, such as centralized, anonymous and illegal websites, which easily They could run away with bettors' money or be closed by government regulators, leaving gamblers without their payments and without any chance of getting their money back. That is the reality today regarding that activity.
Understanding this situation, and by the hand of Blockchain technology arises the proposal of Wagerr. With the vision of being the big reference in the future of online betting, Wagerr takes advantage of the huge global sports betting market by offering a better and safer betting way. The applied blockchain technology forges smart betting contracts, validates the results of the sports event and automates payments, all with the natural advantages of smart contracts.
Wagerr is a fully decentralized, blockchain sports betting system that uses Oracle Masternodes as consensus agents to forge betting contracts, retrieve sports event results and validate them consensually to activate automated payments. The Wagerr system is decentralized and self-regulating. These qualities allow Wagerr to offer safe, secure and private sports betting to everyone. Players avoid high fees for betting processing, corruption, legal repercussions and insecurity prevailing in today's industry. Using Wagerr is accessible, fair and secure.
How does it work
1.-Oracle Masternodes exclusively forms betting contracts, backed by its guarantees.
2.- The results of the games are verified through the consensus of supermajority and are recorded in a transparent way in the chain.
Staggered transactions guarantee deferred execution (ie, winners are paid) based on these conditional events.
The Wagerr token (WGR), a fully decentralized chain of sports betting blocks, announces its initial offer of coins. The ICO will be extended from June 1 to June 25, 2017.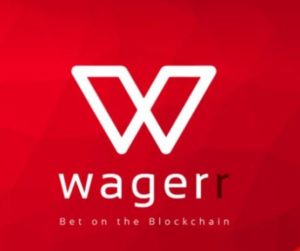 In its web portal, Wagerr will keep us informed about the evolution of its ICO, as well as the promotional opportunities to win free Wagerr and bet on sporting events.
To better understand the operation of this platform, we recommend you visit the two videos of Wagerr at vimeo.com/wagerr
"What is Wagerr?" Give an introduction to how Wagerr bets compare to traditional sports betting.
"Value Coupling" explains Wagerr's economic model in more detail.