One of the circumstances that must be overcome as soon as possible to facilitate the adoption of cryptography in a massive way globally, is the possibility of making transactions without having to support high fees for exchanges between cryptocurrencies, and without having to wear out in search the best options of market value between cryptocurrencies, having to enter several platforms in order to take a decision. In this sense, the team of the Voyager project want to bring us a solution that will decisively impact the sector of cryptocurrency exchanges.
It seems a paradox that being cryptocurrencies a means of facilitating economic exchanges between peers, there are still cost and time barriers to overcome. However, there are already platforms whose teams of developers are aware that this barrier is an opportunity to create solutions that provide a better quality of cryptographic experience.
Starting in beta, and with the premise of offering the possibility of exchanging transactions with zero fees for them, the Voyager project bursts into the crypto scene with the help of people who already have a good track record in the world of digital business. With an interesting coverage in digital media, its founders formally announced the release of this platform, although it has not gone too far in functional aspects, motivated to its beta phase, since the official launch is scheduled for October of this year.
For now interested users can register on the Voyager website to receive updates about the platform.
Basically Voyager offers the possibility of trading 15 cryptocurrencies and with zero fees per transaction, at the best possible prices per exchange, and all this from its application.
Users can invest in the cryptocurrency of their choice among the 15 that they will offer on the platform, in USD directly from their bank account instantly without minimums, and without commissions.
Emulating the famous spacecraft, Voyager navigates the exchange market  saving users time and price comparisons, or worse, commissions.
Voyager's smart order router connects with many of the major exchanges to get a better price on its operations, so that users can invest with ease and security.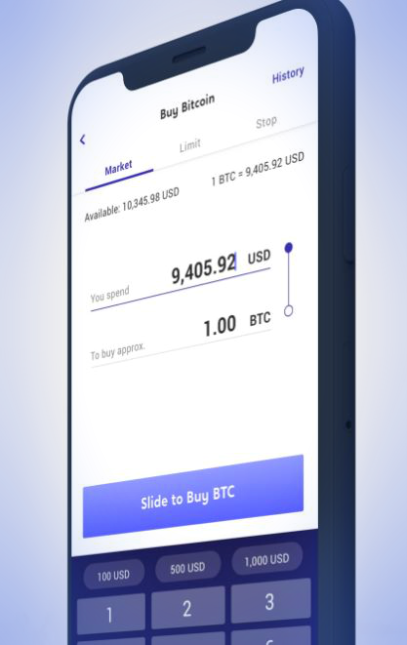 The start-up of the free final offer of Voyager will be gradual, since it is currently obtaining the necessary state licenses in the United States, from where it will operate.
Voyager has already obtained a license in several states such as California,Massachusetts, Missouri, New Hampshire and Montana. The Voyager team aims to operate in at least 40 US states.
In order to serve as the main support tool for its users when it comes to investing in cryptocurrencies, in addition to basic cryptographic operations, Voyager will also offer additional utility to institutional investors, in addition to constant updates of the cryptographic market to help investors make the best decisions. This platform promises to be very useful.
We recommend follow Voyager on Twitter to monitor its updates, as well as directly contact them through their email [email protected]  for any particular concern.