Ethereum co-founder Vitalik Buterin decided to join the ongoing political discussion on Twitter by explaining why prediction markets are pro-Trump. The young developer notes that there is a significant difference in statistical predictions and how the market has behaved so far. On that account, Buterin shares his own view of why markets and predictions are not synergized today.
Similarly to 2016, news media and leading political analysts are predicting an election outcome that favors the Democrats. In this case, polls and statistics are leaning more towards Joe Biden, who has served as a U.S. senator so far. 
But why are markets behaving as if they expect an uncertain outcome, that may even lead to Donald Trump winning? Since October 12, stocks are dropping harder than ever before and there is no end in sight, despite yesterday's small bounce. Fear regarding the final outcome of the next stimulus bill has mainly contributed to this price action. As a reminder, President Donald Trump decided to postpone the launch of the stimulus bill only after the end of the election. 
In October, the legacy financial market reacted negatively to this news. However, we saw that Bitcoin did not care at all, as it pushed towards old historical highs. Bitcoin even managed to push to a high last seen in June 2019. Does this mean that there is absolutely no election uncertainty for Bitcoin whales?
Vitalik Buterin offers 3 explanations for a pro-Trump market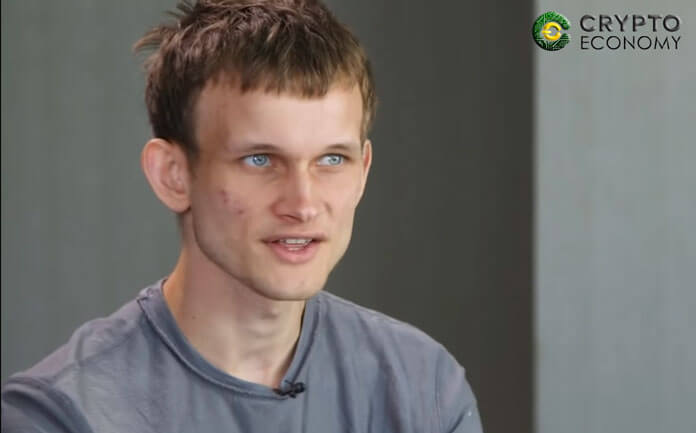 On his Twitter account, Vitalik Buterin decided to explain why there is such a gap between what statistical models and markets believe. He notes that both investors and voters are puzzled since there is no clear reason why. However, Ethereum's most popular figure soon started to explain the major difference.
According to Buterin, prediction markets behaved in a way that allows room for potential election meddling and voter suppression. This would significantly affect not only the entire voting process but the election results as well. On the other hand, statistical models believe that the process will be fair and that there will be no drama. 
Buterin believes that political experts and statistical models have trouble accessing prediction markets. Moreover, they are too small for hedge funds to hire those experts. On that account, we see that wealthy people who invest are optimistic about Trump winning.
In another explanation, Buterin states that the experts have not learned their lesson in the previous election cycle.
"The experts are incorrigibly dumb and just haven't learned their lessons around detecting surprise pro-Trump voters as happened in 2016, intuitively just feels unlikely to me. Far too many people have talked about this issue."
New election model?
In the meantime, the blockchain developer worked hard on creating an innovative decision-making process that could replace elections. Called quadratic voting, Buterin is working on the proposed model for more than a year. Buterin worked on this with Glen Weyl, an economist and Principal Researcher at Microsoft.
Whatever the result may be, it is clear that markets will react instantly if Trump wins or loses. In the first case, investors would feel satisfied as they already know how the Republican candidate performed in his second term. However, a Biden victory would spell even more uncertainty before. Talks of a new stimulus bill would quiet down bearish volatility, but it would still provide the necessities for a small pullback.
---
If you found this article interesting, here you can find more Blockchain and cryptocurrency news