Virtual reality is being a niche of unlimited possibilities for blockchain-based developments. In this sense the developers of the Viarium  project are creating a scalable network in which virtual worlds will be housed for the sale of goods and services.
What is Viarium?
Viarium defines itself as a unique platform of its kind, which combines a network of virtual spaces and augmented reality, aimed at the sale of goods and services. The user of the platform will have great freedom of action, and for example can sell their products and buy in shopping centers and virtual reality exhibition rooms in the Viarium world. It is a whole system of life and interactions under virtual reality.
What are the possibilities offered by their platform?
This new platform will include, among other things, software for the creation and organization of personal virtual reality spaces, as well as a property framework for virtual terrestrial units based on blockchain, and even a payment system for the consumed capacities of the platform server .
One of the most significant possibilities of Viarium is its "world server", a huge and unique server that will help participants create their own virtual reality on the platform. It is worth mentioning that the project architecture allows any 3D object to be loaded in the virtual reality space on that server.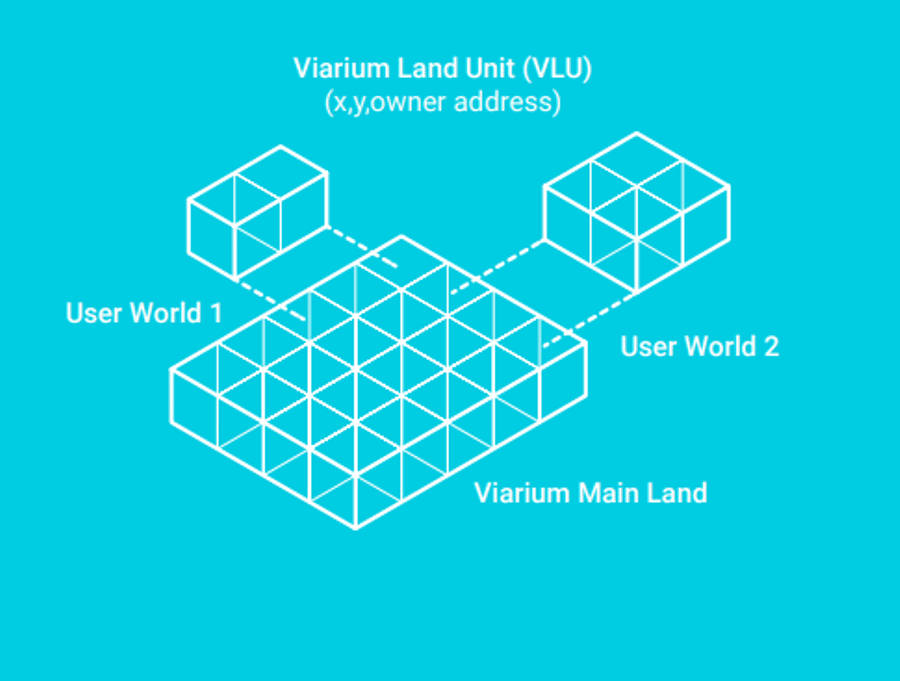 Another aspect of relevance is that Viarium opens a wide range of possibilities to conduct business in virtual reality that is not only aimed at game developers, but also to a diversity of merchants practically without limit. You can find construction companies, real estate agents, car dealers, owners of art galleries, educational centers, just to mention a few, making life in virtual spaces.
The developers of Viarium have significant previous experience in the area, in which they have already successfully launched other virtual reality platforms such as the Otkritie bank, the furniture chain Hoff and the online retailer Ozon.ru, so that the possibilities of success of this platform are quite high.
Thanks to the blockchain features, the Viarium platform will allow existing virtual reality worlds and properties to be recorded in a distributed ledger and thus securely protect the virtual property rights of the land. This is undoubtedly an opportunity to merge two of the most promising technologies in a single platform.
The virtual reality market is currently dominated by video game developers, and with leaders in devices such as Samsung and Sony specially, however, potential growth in the use of this technology in the government sector, construction, education and even medical care, and no doubt new players will emerge as the market grows and expands.
Presale in progress
The Viarium platform is in the pre-sale stage of its native token, the VM, of which only 1,000,000,000 will be issued. The pre-sale price is 1VM = $ 0.45, which represents a 25% discount on its full price.
To keep up with the news of this platform, you can follow them on their Telegram channel or watch this official video for more information.