The various security problems that we find in the digital space are not game. Numerous losses occur every day, resulting in high economic and moral damages. This reality is urgent and requires an updated and joint response. From this perspective emerges VerifyUnion's initiative to develop a platform in addition to blockchain technology.
VerifyUnion is a decentralized platform for digital identification and trust verification with a social scoring engine that aims to reduce digital identity fraud by implementing a cost-effective new system that benefits end users in carrying out verification processes and confidence in using digital services.
VerifyUnion also encourages digital users to obtain checks and win incentive tokens (UC Currencies) that can be used in the VerifyUnion Ecosystem.
As a strength of its services, VerifyUnion is committed to deliver a decentralized digital identity verification, with a social score engine, user authentication and trust validation system based on the Ethereum block chain. VerifyUnion works on developing its ecosystem to provide verification and trust services with the highest level of security through blockchain protection methodology.
This solution is considered the future of the decentralized identity verification system that has enormous potential for the government sector, financial institutions such as banks, insurance companies, mobile application stores and other regulatory authorities.
VerifyUnion has developed a unique portfolio for all its users, which returns a "True Value". True Value includes the combined values ​​derived from verification of digital identification, social and public profiles, as well as financial details related to the user's unique profile. This platform allows users to provide the essential information to complete the required verification, and can increase their true value of the portfolio by providing additional data that the user and the evaluator agree. And all this gaining the tokens of the platform itself.
The platform's native token is the UC Coin which serves as a mode of payment on the VerifyUnion platform and is used in the rewards program to pay all evaluators and users. This is defined by the Intelligent Contract which is predefined and agreed by both the user and the evaluator, and which is addressed by the VerifyUnion Participant Consensus.
The VerifyUnion project is in the Pre Ico phase, and will launch its formal ICO on November 3rd.
Reference price of each Token:
1 UCN = $ 0.1948 USD
1 ETH = 1540 UCN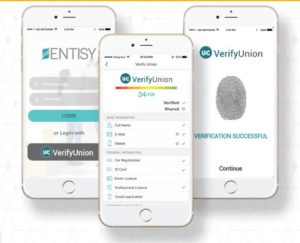 In the VerifyUnion ecosystem, users gain total control over the data they share for Personal, Trust and Social Identification. Users can use reward tokens (UC COIN) for the future verification process. Evaluators benefit by validating a user's identity and being rewarded with UCO tokens. Evaluators use the system to update the validation price. Individuals, Governments, NGOs and Corporations may make use of the system by purchasing UC COINS for Verification. This platform also significantly reduces verification costs.
You can learn more about the Project by reviewing its White paper.