Stellar announced very important support on the blockchain. USDC, one of the most popular stablecoins in the world, is now live on Stellar. The exchange and other tools like wallets on Stellar currently support USDC. It's great news for users and developers on Stellar. They can now use USDC in their transactions and applications.
World's Leading Stablecoin on Stellar
USDC is considered the world's leading stablecoin pegged to the united states dollar. It has experienced significant growth in the past years, and currently, more than $6B is in circulation in USDC form. Supporting USDC on any platform means a vast user-base can be connected and enjoy easier dollar transactions. The Stellar network is the latest major blockchain to support USDC. The support includes decentralized exchange and also supported wallets on Stellar.
Stellar network is one of the largest blockchains in the world. With more than 1.5 billion total operations and significant growth in the past year, the network can now enjoy more growth with the new addition of USDC. The trading opportunity for Stellar users makes it possible for them to join the blockchain world easier. They can buy USDC with fiat money in multiple exchanges and start trading it with more than 9,000 assets on the Stellar network. Some of the most popular tokens on stellar are NGNT, BRLT, ARST, EURT, TZS, and ZAR that are now supported to trade with USDC.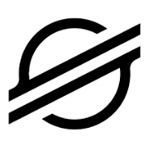 Businesses on Stellar can benefit a lot from the latest support. They can use USDC easily in their applications and connect to the vast network of its partners. As a result, more financial solutions will be available on Stellar. More companies can create financial services with USDC support.
The latest press release from Stellar says that supporting USDC for business users is very easy. According to the announcement, the integration needs a Circle account to access useful APIs on Stellar. Circle account is free, and businesses can access other companies with the set of APIs that this account offers. As a result, Stellar's business users have a more straightforward way to connect to a giant network.
The latest support of USDC on Stellar is a result of a partnership between Stellar and Circle. Jeremy Allaire, Chairman, and CEO of Circle, said:
"Stellar is helping transform international payments with leading-edge technology and a fast-growing ecosystem of businesses and developers creating a new generation of financial applications. Having a trusted and transparent dollar stablecoin, like USDC, in the market and available across Circle's suite of API services for payments and treasury operations will help accelerate the pace and scale of these innovations."
---
If you are interested in this project and want to be informed about everything that happens, visit our Stellar news section