The adoption of bitcoin is a reality that has been incorporated in almost all commercial activities in the world. This is the case of Russia's largest online retailer, Ulmart, who revealed that it will begin accepting bitcoin, planning to begin accepting it as a form of payment as of September 1, 2017.
Although Russia has had a hostile policy toward Bitcoin in the past, it now appears to be laying the groundwork for massive use of digital currencies, with a report in April suggesting the legalization of this new asset class from 2018.
Indeed the Russian government has shown important signs of favorable review of bitcoin technology. Ulmart believes such initiatives as bitcoin may be part of efforts to develop a "smart" economy for the country and will aim to play an important role in this process, in a willingness to collaborate with the Russian government.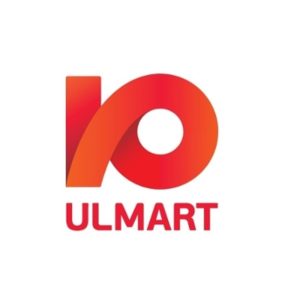 The company claims that its decision was motivated by the belief that as technology continues to evolve, we are seeing how blockchain technology and Bitcoin become part of the new culture of financial technology from which Ulmart does not want to be left out.
The company expects a million of items to be offered by its market users by the end of the year, and many of them will be positioned to be purchased with bitcoin.
For his part Dmitry Kostygin, the president and majority shareholder of Ulmart is of the opinion that blockchain technology is entering the operations of the company to fight against counterfeit goods, and have understood that the mystery that existed around the three-year bitcoin Ago it has regressed significantly.
Ulmart might consider targeting high-priced products to be purchased with bitcoin. Products like apartments, art pieces, used cars and so on could be on that list. Still the company has not yet submitted a list of products that can be purchased with bitcoin through the market. We will have to wait until September this year to see it.
Bitcoin was created to offer security against fluctuations in the strong currency of legal circulation. As the technology behind crypto-currency slips invisibly into our daily lives through the Internet and its continuous flow, it has become one of those challenging points for Ulmart. "Tomorrow is today in the blockchain world and as a leader, Ulmart strives to be at the forefront of the market," in Kostygin's words.
Although we have seen a number of polemical attitudes of the Russian government towards Bitcoin in the past, the attitude and the interest of the country today seem to be oriented towards the increasing use of blockchain technology and that we must be aware of. This could be great news for the Russian community of Bitcoin and legal validation of bitcoin, as in Japan.