As a firm whose primary goal is to unlock the potential of assets by tokenizing them, tZERO has teamed up with BLOQ FLIX to raise funds through its platform. Conjoined in the partnerships is JumpStart Securities, which will step in as the placement agent for the whole token offering exercise. While tZERO is all about digitizing different assets, in this case, it needs BLOQ FLIX, LLC to hack the film sector.
By teaming up, the two firms have set their eyes on revolutionizing the film industry financing world by providing individual investors a clear path to fund film producers. Through BLOQ FLIX, LLC,mini-projects left out by big studios will have a place to go when they need cash.
Big reputable studios on many occasions fund big projects leaving out small films producers whose premium content is on-demand now.
Partners to Support Small Film Sector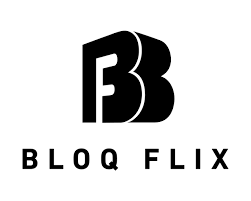 Furthermore, with the market growing at a steady pace due to the emergence of distribution platforms, the likes of Hulu and Netflix, the small films sector needs financial support. However, being left out by big studios has presented BLOQ FLIX, LLC with an opportunity to come in and leverage tZERO tokenization protocol algorithm to cater to the small films sector.
In particular, BLOQ FLIX, LLC will channel its funds to support the production of online content, television programming, and feature films.
At the moment, Hollywood's financial world needs an uplift, and as BLOQ, we want to lead from the front and be the drivers of this disruption. Through blockchain technology, we will disrupt the film financial sector streamline it to provide all producers and mini-major studios with direct access to funds.
Brandon Hogan, CEO BLOQ FLIX.
In addition to fronting a platform for producers to get funds from easily, through tokenization, wealthy individuals can also be part of the funding community on BLOQ FLIX, LLC. Their small amounts in through the token offerings will come in handy at raising massive amounts that will fund all independent Indie films and other films producers.
While the above marks tZERO first partnership with BLOQ FLIX, LLC, it is not its first time tokenizing a project to help raise funds for a movie. Two months ago, tZERO partnered with Vision Tree to tokenize Atari: Fistful of Quarters movie to raise funds.