In a bid to improve its platform performance while also ensuring Tron Mainnet has an unlimited scaling capacity, Tron has released V1.0 code for Sun Network. The latter is coming with several new features which will make everything easy for users and developer alike.
While V1.0 has come out now, its planned expansion started way back in late May. Tron announced its working on its second layer scalability solution expansion, and within that month Testnet for the network kicked off. The latter was followed by Sun information the Tron community of the solution first version will enable 100x scalability and also enable developers to build applications on the sidechain. With the V1.0 already out, the Tron community has more in store.
Features Brought Forth by Release of V1.0 Code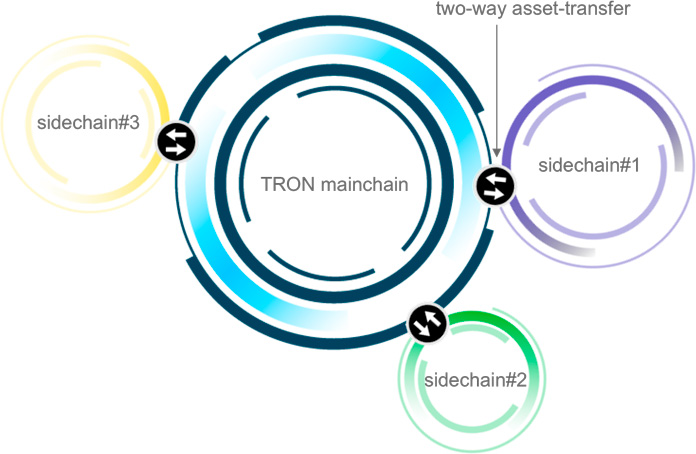 First and foremost, Sun Network is all about improving the scalability of Tron Mainnet. However, that's not it all. Through its release, several scaling projects the likes of cross-chain communications, smart contract optimized application side chain and DAppChain will get released too. Moreover, with the release of the sidechain scaling project DAppChain, unlimited scaling capacity is enabled on Tron Mainnet. The latter ends up improving platform efficiency, increasing security measures, and lowering energy consumption for DApps.
Similarly, the side chain also comes with customizable features which enable the setting of transaction confirmation speeds, transaction rates, activation of sidechain incentives, among other parameters. The latter are all aimed at developers and their specific needs.
While expressing his view about Tron's new milestone, Justin Sun Tron's CEO had the following to say;
The essence of us releasing the Sun Network is to provide unlimited scalability to Tron Mainnet. Through the solution, we are giving DApp developers more features to work with; however, we are also promoting the development of the entire ecosystem at large. Besides that, the solutions primary goal is to add positive impacts to the blockchain sector as a whole while also pushing Tron network into the next era.
While it's a standard norm for such developments to impact the price of Tron, this time around the Tron's price didn't get the jolt of activity as usual. Its price moved up by a mere 1%, and at the moment it's valued at $0.020493. However, Sun's latest development was received well by the Tron community.