Tron [TRX] ecosystem heads for decentralization as the foundation announces dissolving by July 25, 2022. The crypto wunderkind and founder of the Tron cryptocurrency platform, Justin Sun has announced stepping down from the role as the CEO.
In an open letter, Sun highlighted Tron's journey since its inception on June 25, 2018. The exec believes that the network is sufficiently self-sustainable as a decentralized autonomous organization [DAO]. He further revealed the official withdrawal of Tron Foundation's three original nodes – "justinsuntron," "BitTorrent," and "µTorrent" from the network's representatives. Instead, the community will now be operated by 27 super representatives.
(1/6)✉️Dear #TRONICS, developers, and all my friends:

I am thrilled to share with everyone about the significant milestone of the #TRON protocol and my appointment as the Ambassador.

📢The #TRON blockchain protocol is now essentially decentralized. pic.twitter.com/g9xh9WW0iE

— H.E. Justin Sun🌞🇬🇩🇩🇲🔥 (@justinsuntron) December 17, 2021
"I'm not retiring from TRON, but rather stepping down from active involvement to serve as a leader and supporter role now that the TRON network has been truly decentralized. I will still be engaged with the TRON community and push for further advancement of the TRON blockchain."
Despite resigning from his position, Sun maintained that he will continue to support and encourage the development of the TRX ecosystem and its decentralized community.
The once top-ten cryptocurrency, TRX has slipped significantly over the past year. It was now the 24th-largest with a market cap of $8.35 billion. After a fresh decline of 6.28% over the past day, TRX was exchanging hands at $0.081.
Embarking on a new journey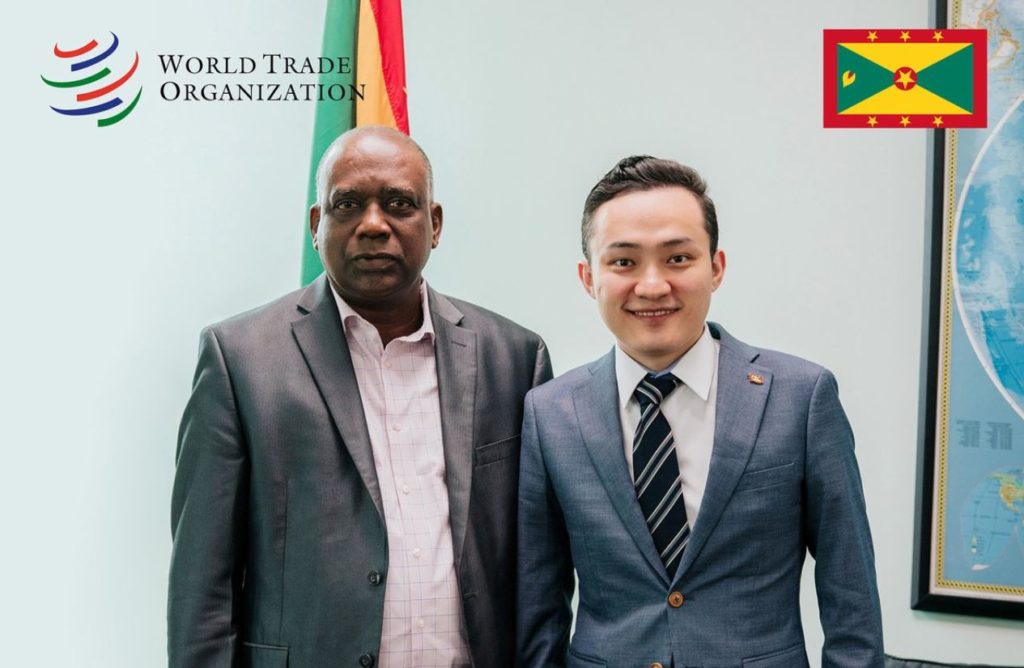 As Sun phased out from his role as the exec of one of the largest blockchain, he announced an appointment as Grenada's representative to the World Trade Organization in Geneva. The Caribbean has been known to be a crypto-friendly jurisdiction. As a result, many prominent entrepreneurs and firms have been shifting their bases to the region. Sam Bankman-Fried led FTX recently announced relocating to the Bahamas.
Sun changed his Twitter handle to H.E Justin Sun, meaning he may have already started his position as the Ambassador and Permanent Representative of Grenada. His announcement regarding the same read,
"I have accepted the invitation and appointment of the Grenadian Gov. to officially serve as the Ambassador, Permanent Representative of Grenada to the World Trade Organization in Geneva. I will be working in full capacity to represent Grenada's national interests, to the WTO."
While acknowledging WTO's recognition of blockchain technology's value as significant, the 31-year-old Chinese entrepreneur said that he will be working in full capacity to represent Grenada's national interests. He also vowed to work for the interests of developing countries, as well as promote the blockchain industry's development and digital economy to the international organization.