Cryptocurrency is making headway in many investment plans. Individuals are looking at this digital cold as a pioneering asset that can secure their future. They are thinking big, and they are thinking long term.
Plus, Crypto and Bitcoin have been a matter of interest for many. Needless to say, experts have already got their cards out and have started predicting the future of this currency.
So, after considerable research and talking to a few who have been investing for quite some time, here are some of the predictions for Cryptocurrency 2023. These predictions are definitely not set in stone, but they can give you an idea about how you should move forward if 2023 is the year of Crypto for you.
Predictions Of 2023
Here are your predictions for Cryptocurrency in 2023. This is your cue to start planning before dipping your toe into this volatile investment ocean. Cryptocurrency is often treated as a commodity (an expensive one, no doubt), but the prices will always fluctuate.
There is no way you can immune yourself from the risk, but understanding some of the forthcoming predictions can be of some assistance.
1. Bitcoin Will Either Go Up Or Down Depending On Stock
Bitcoin & Stock Market are both risky investments. Not only does it take a level of research, but also an aptitude for numbers along with long-sightedness. However, the traffic in one will be inversely proportional to that of the other.
The next year can see a surge in Bitcoin demand if investors start taking a riskier route and lean towards Cryptocurrency. However, if the extreme volatility starts to scare them, they might lean towards the comparatively safer stock market, which can lead to a downfall for Bitcoin.
2. Ether Will Beat Bitcoin Again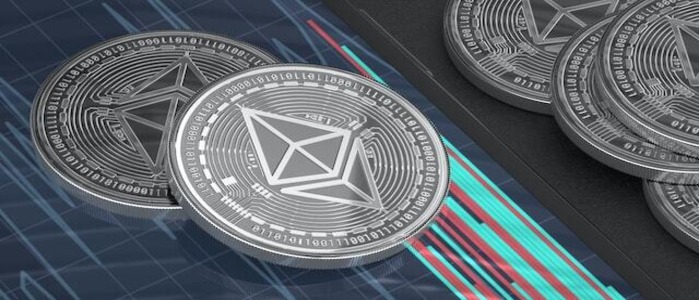 Although Bitcoin is the digital gold in the cryptocurrency world, according to recent predictions, Ether will be beating it in the upcoming here. These are some of the common reasons why Ether is better than Bitcoin.
– Ethereum is not just a currency; it is a digital marketplace with its own Blockchain.
– Ether does not have a limited number of currencies, unlike Bitcoin.
– Etherium offers a place to exchange transaction fees, which gives you less percentage of transaction fees.
– Most top-tier businesses will start accepting Ether because of the digital marketplace.
3. Cryptocurrency Regulatory Efforts Will Rise
Regulatory efforts have been on the rise for Cryptocurrency for quite some time now. This is probably because of the increasing crime rate, and many blame the industry's decentralized and non-autonomy.
So, you might find efforts of taxation upon a number of earnings. As a result, mining will be conducted more carefully now. This can bring some stability to the Cryptocurrency market.
However, this can lead to less volatility and less demand in the market. Afterall, the defi or decentralized finance with regulatory bodies is the main source of attraction for investors.
4. Meme Coins Are Likely To Not Be A Thing
The number of altcoins and meme coins has seen a surge in the past decade. This has its positive and negative sides. Some might say it gives you more baskets to keep your eggs when you are playing the Cryptocurrency game.
On the other hand, it could bring up more confusion and volatility, which might not be necessary. Some investors predict that coins like Shiba Inu and Dogecoin might not be a thing anymore.
5. Cryptocurrency Will Start Using Web 3.0
Web3 tokens and NFTs can make some of the common measuring Web3. Gaming, Virtual world, and other marketplaces will experiment with web 3.0. The decentralized technology with anonymity is what people want when they are surfing the internet now.
Cryptocurrencies will be a pioneering form of transaction in that virtual space. So, living over the internet will require anyone to have a Cryptocurrency account.
Plan Your Investment Right
If you are planning to invest in Cryptocurrency for business or personal trading, try to get your own research and then start investing through bitcoinscodepro.com/de.
Yes, risk factors are a big deal, but just thinking about the risk will stagnant your growth. Hopefully, these predictions gave you some insight, and you should be able to plan it better.
---
Press releases or guest posts published by Crypto Economy have sent by companies or their representatives. Crypto Economy is not part of any of these agencies, projects or platforms. At Crypto Economy we do not give investment advice and encourage our readers to do their own research.