In a recent interview, a partner at Pantera Capital, Paul Veradittakit talked about the winners and losers of the Ethereum Merge. Initially, Veradittakit explained the key differences between a crypto venture capitalist and a traditional venture capitalist. He said that it is difficult to find connections and you can get anonymous founders. Moreover, Telegram and Discord groups play a vital role in crypto ventures.
Furthermore, Veradittakit was asked about his views on investing during crypto winter or the crypto bull market. He said that not many tokens are launched in a bear market. However, investors have more to evaluate deals. Also, he noted that investors like him try to pour their money into the winners of each category. They diversify their portfolio on the basis of categories, geographic location, and market size.
Verdittakit Remains Confident About the Ethereum Merge
Ethereum is set to undergo its most significant update, the Merge. The blockchain network will transition from the Proof-of-Work consensus mechanism to the Proof-of-Stake consensus mechanism. It will help Ethereum to become more sustainable, as the PoS system is more efficient and requires less use of energy.
Verdittakit believes that the merge will bring more visibility and development to Ethereum. Therefore, more and more people will show interest in Ethereum. He further said that it will be encouraging for Defi and NFTs. Tokens supporting such projects will surely reap the benefits of Ethereum's merge. The update is now scheduled for September 15. Many experts believe that it will make Ethereum scalable, accessible, and cheap.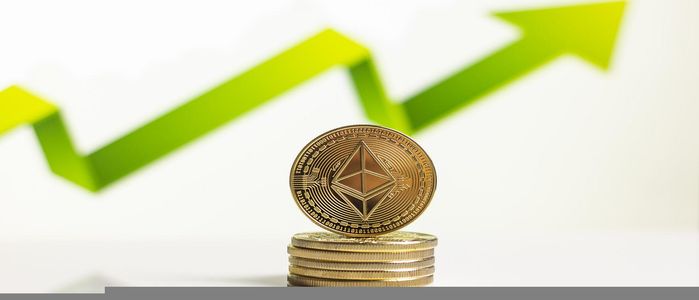 Moreover, Verdittakit was further asked about the role of the SEC. He said that it is the need of the hour to continue pushing regulation forward. He believes that clarity is important for the entrepreneur class in the longer run. However, Verdittakit also argued that it is the right time to invest in infrastructure and technologies that primarily focus on a more regulated world, KYC techniques, insurance, and security. All of these key elements will differentiate between future winners and losers of the crypto market.
Lastly, Verdittakit said that he is quite excited about NFTs, as it offers many opportunities to creators and brands. It is still a relatively new field but it offers a chance for gaming entrepreneurs to shine in the blockchain sector. He identified India, Southeast Asia, and Latin America as key areas for the growth of the NFT industry in the future.