Two Italian Senate Committees, The committee of Constitutional Affair and the committee of Public Works, have approved an amendment on blockchain industry regulation according to the official statement by Senato Della Repubblica.
The amendment, known as the Decreto Semplificazioni provides basic industry terms including Distributed Ledger Technology (DLT), stating that agency for Digital Italy must recognize the technical standards that must be possessed by the technologies based on distributed ledger, and Smart Contracts definitions.
Additionally, the amendment also states that a blockchain powered digital data record will allow a legal validation of documents during registration. Having gotten the approval of the two Senate Committee is however not enough. The amendment will also need the approval of two Italian Parliament bodies, the Senate of the Republic and the Chamber of Deputies.
Italy's Blockchain Technology
In September last year, the country agreed to support a declaration that formed a European Blockchain Partnership, that aimed towards improving both security and privacy standards and develop transnational digital services. This proved the country's determination to gain a stable hold in the global blockchain space.
Regardless of the fact that this is the first move that the Government of Italy has made towards blockchain development, in December last year, the Italian Government published a list of the country's top 30 blockchain experts, in order to provide free advice to authorities concerning 'national strategy on distributed register and blockchain technologies'.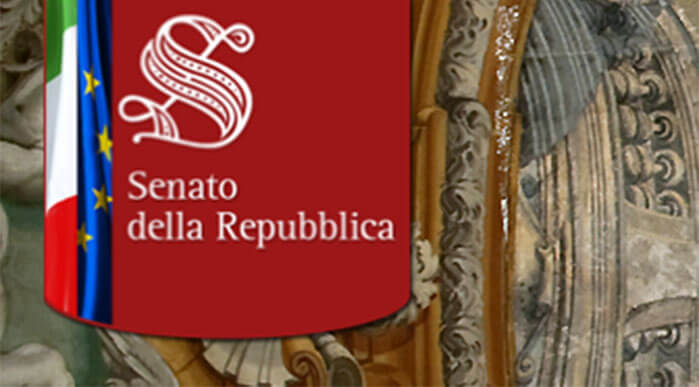 What this means is that, the selected experts will be responsible for not just explaining but also developing the national strategy on Artificial Intelligence (AI) and Blockchain. Also, they will be analyzing possible application cases in both public and private services.
The project that is being convened by the Italian Ministry of Economic Development (MSE), has a working group that includes the Trade Association Assobit co-founder Gian Luca Comandini, Italtel Head of Marketing Portfolio Angiolini Giorgio and Blockchain & Society Policy Research Lab Board of Directors member Marcella Atzori.
The country is also among the European Union (EU) countries that agreed to promote blockchain technology adaptation in the years to come. Unlike before, when blockchain technology was still a non-issue in Italy, today the technology has surfaced and is quickly gaining mass adoption.