The attorney's office for the Eastern District of New York together with their counterparts from the New York Field Office have taken two people to court for an extortion scheme. The two, one a lawyer and the other an operations guy are facing 20 years in prison for extorting cash from a startup. The two, Steven Nerayoff who's the lawyer and his operations guy Michael Hlady.
Nerayoff, the lawyer, found his way into the Seattle Washington startup after the mobile-based startup held its Initial Coin Offering in 2017. Nerayoff, come in as the owner of an entity which had an agreement with the Seattle mobile-based business. The agreement stipulated Nerayoff responsibility as that to help the firm successfully hold its ICO. He was to get 22.5% of all funds raised. Similarly, he was also to get an additional 22.5% of the tokens issued. However, as the date for the ICO launch neared, Nerayoff changed his compensation percentage and demanded more.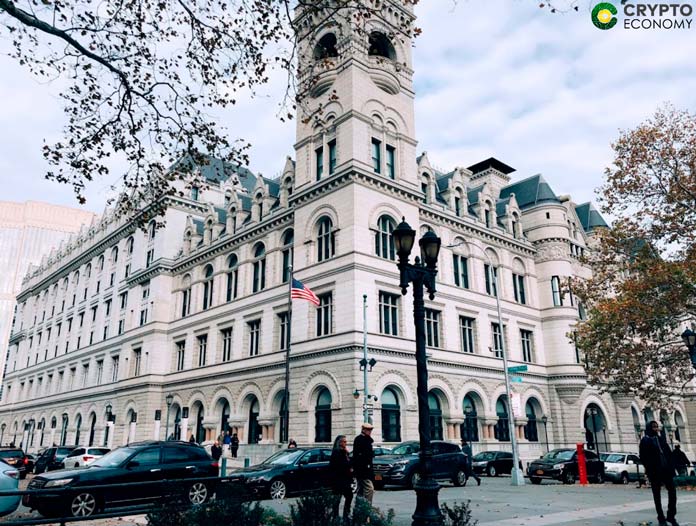 Nerayoff Demands
Per the charge sheet, days before the ICO, Nerayoff changed terms of the agreement by demanding an increase in his compensation or he would bring down the whole event. Nerayoff wanted the firm to add 17,000 ETH into his initial payment to bring his total pay to 30,000 ETH which was equivalent to $8.75 million per that moment's current rate. He was paid off despite not having provided any additional services.
However, instead of walking out with his loot, Nerayoff brought in his operations guy Michael Hlady aka "Michael Peters". Hlady came in to threaten the executives and force them to fulfil Nerayoff demands. Together they threatened one executive and Nerayoff proceeded to ask for a 10,000 ETH loan which at that time was worth $4.5 million. With Hlady now threatening the executives, the executives gave Nerayoff the loan, but the authorities stopped them at their tracks.
Both Nerayoff and his operation's guy have already being presented in court and will face extortion charges levelled against them by the Business and Securities Fraud Section Office. The defendant's lawyers will be facing it off in court with Andrey Spektor and Mark E. Bini the government's prosecution team. The prosecution team presented the charges in a Brooklyn federal court.