The Dark Overlord, the infamous hacker (or group of hackers) best known for their extortionist tendencies is looking to "fuel" their Bitcoin wallets this start of the year.
In the latest development, The Dark Overlord is claiming to have come into possession of 18,000 documents many of which provide highly sensitive information about the events that occurred during the 2001 September 11 attacks on the United States.
The group's claimed source of the documents is the litigation and insurance firms that were part of the cases filed to federal courts. The group has reportedly hacked the systems of several insurers and legal firms including Hiscox Syndicates Ltd, Lloyds of London and Silverstein Properties.
When asked whether their attacks on the said institutions were purposely conducted to stoke up on 9/11 conspiracies, they replied that saying that: "We're doing this to fuel our Bitcoin wallets."
It is unclear which files the group has stolen but it is trying to capitalize on the conspiracies surrounding the 9/11 events. According to a Twitter account that the group set up (which has since been suspended by Twitter), the group wrote tha,
"We'll be providing many answers about 9.11 conspiracies through our 18.000 secret documents leak."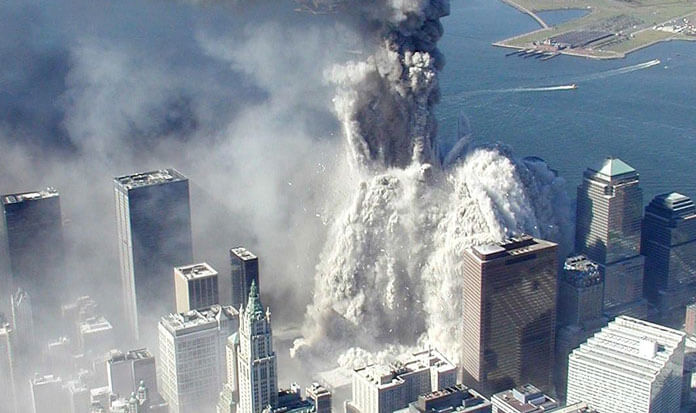 The group has since set up an account on Pastebin through which it is releasing its updates. On Wednesday, the group wrote on Pastebin that they will be Crowdfunding the release of the documents according to their financial goals which range from $250 to $2 million. This is intended to put pressure on the victims to pay up.
So far, the group has released a few documents which according to experts seem rather innocuous but the group holds that they should be releasing "juicier" information going forward.
"What we'll be releasing is the truth. The truth about one of the most recognizable incidents in recent history and one which is shrouded in mystery with little transparency and not many answers," the hackers wrote on Wednesday.
According to Motherboard, a spokesperson for the Hiscox Group has confirmed that the group had indeed hacked one of the legal firms working with it and that it was possible that the group could have access to documents detailed events surrounding the 9/11 incident.
The Dark Overlord hackers have gotten into the habit of targeting high profile firms, institutions, and individuals and demand ransom in the form of cryptocurrency. in 2017, they hacked a studio working with Netflix and demanded ransom, failure to which they released an entire season of the then yet to be released Orange is the New Black. Several other hacks on private businesses followed this incident.