Things do not seem bright for the cryptocurrency market as a whole. Ever since earlier this year, the crypto market has been through a lot. As a result, most cryptocurrencies lost a considerable chunk of their value. The crypto winter was triggered by the continuously rising inflation rates, along with the fallout of Terra and FTX, and several other bankruptcies of renowned crypto firms.
Lately, the situation is not exactly consistent as cryptos somehow manage to regain their prices only to fall yet again. The struggling cryptocurrency market has started the new week on a bearish note. Considering how this can be defined as a busy week for macroeconomic activity, there is a fairly high possibility that cryptos might experience greater volatility in the coming days.
There is a cloud of uncertainty within the market. Not too long ago, many investors engaged in panic selling that inevitably pushed down Bitcoin's price to approximately $15,500. Something like this could happen again if the market continues to lose its support levels.
Major Players in the Cryptocurrency Market Start off Down
The global cryptocurrency market cap is down to $818.5 billion, losing over 3% during the last 24 hours. Most of the tokens have fared in red in the meantime as well:
BTC: Considering how Bitcoin went in the $15K range previously, the token actually managed to hold above the $16K level. As of now, BTC is currently trading for $16,217 and is down by approximately 2.03% over the previous 24 hours.
ETH: At the time of writing, ETH is trading for approximately $1.172 and is down by 3.68% over the course of the previous 24 hours. Whale movements are significantly disrupting the token's performance.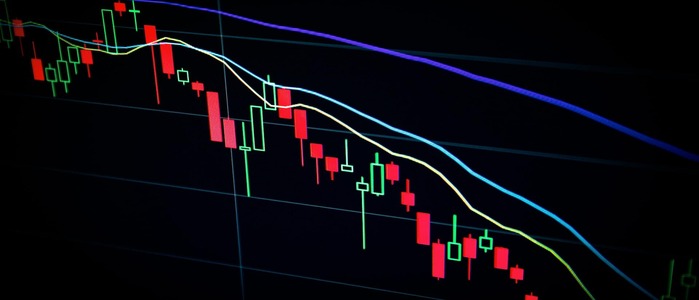 ADA: Cardano's ADA is also among those in the cryptocurrency market that managed to start low this week. The token is down by roughly 4.52% since the last 24 hours and is currently trading for $0.3044.
SOL: Next on the list is SOL. The token is subject to continuous fluctuations in price, keeping the current scenarios in mind. As of now, crypto is currently trading for $13.38 and is down by 8.89%.
SHIB: The popular meme coin surely has seen better days, but just like the rest in the cryptocurrency market, it has lost a chunk of its value too. The token is down by nearly 4.46% and is currently trading for $0.000009.
DOGE: Next on the list is DOGE. The meme coin actually managed to cross the 10-cent mark, but it did not last long. At the time of writing, the token is down by a staggering 7.96% and is currently trading for $0.094.