Coindash, a multi-currency board that allows investors to manage, track and analyze their portfolio across multiple currencies, exchanges and portfolios, announced that it is integrating Gatecoin Exchange into its platform, allowing users to view their Gatecoin account at the Coindash board. In addition, the Coindash token (CDT) is now listed in the Gatecoin exchange, giving users an additional way to purchase that token.
As the blockchain matures as a technology, a large number of tokens and cryptocurrencies are emerging that offer investors and traders a growing number of options to form an investment strategy. Coindash aims to provide an easy-to-view dashboard so users can monitor all their investments in a single account. The partnership will integrate Gatecoin into the Coindash platform and display the Coindash CDT token at Gatecoin.com, helping to make the CDT token available to an even wider audience of potential investors.
Thanks to this integration with Coindash, Gatecoin users will be greatly facilitated to keep track of their assets. Users can open a Coindash account and add all of their Gatecoin account details, allowing them to view all of their assets and portfolios supported by ERC20. Users will also be able to view account details, trading history and performance against the market.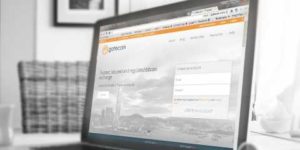 Gatecoin, by listing the CoinDash token on its dashboard, gives its users access to more investment opportunities. The CDT token will be available through trade pairs CDT / ETH, BTC / ETH.
The new integration with Gatecoin continues Coindash's efforts to provide its users with access to a wide variety of exchanges. By providing a simple, unified dashboard to manage these disparate services, Coindash is allowing its users to gain valuable "panoramic views" of their investments. You can join Coindash's Telegram channel for more information on integration and its functionality.