A report by Marketwatch said that the CBOE recorded its lowest volatility for the Bitcoin futures market in October. This is in contrast with the equities market that has continued to exhibit unpredictability well into November.
According to Kevin Davitt, a senior instructor at the Options Institute at Cboe, the XBT which is the CBOE futures for Bitcoin recorded a volatility of just 3 percent in the third week of October. This is the lowest value the option has recorded since it was launched on December 10.
Davitt stated that the weekly average low-high range of the XBT has been 15.65 percent as of November 1. This he said was influenced by a weekly low of 10 percent in April, however the October volatility has been the lowest since inception of the futures market for Bitcoin.
He said that for the month of November, the highest settled price was $6,630 while the lowest was $6,150 (October 11).
His deduction is that Bitcoin volatility is very low and declining. This is remarkable considering that the equity market is experiencing high volatility in the face of US-China trade relations and the policies of the Federal Reserve.
Data from Coinmarketcap shows a narrow range of market capitalization of between $200 billion and $220 billion.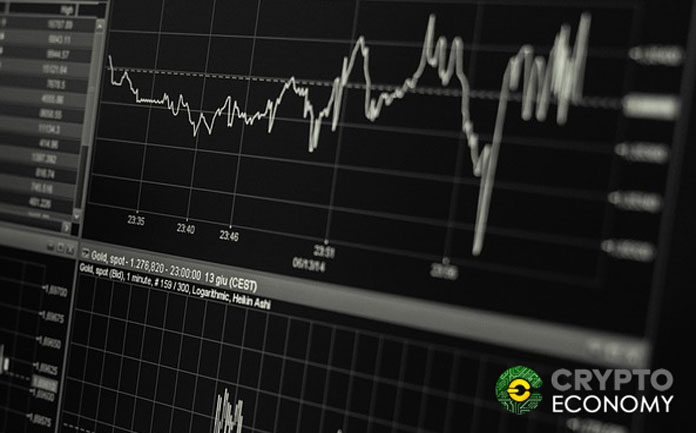 The declining volatility for Bitcoin has been accompanied by lower trading volume according to market data. On October 7, the coin's trading volume dropped from $4.2 billion to $3.2 billion, a 24 percent drop even though it has picked up in recent weeks.
Some analysts from Bloomberg think that the low volatility of Bitcoin is a positive development. According to them, high volatility is associated with lessening of most cryptocurrency use cases. They inferred that the low volatility is an indication that the market is going through a bottoming process.
Meanwhile, the market expectation on the probability of hitting six figures for Bitcoin has dimmed considerably. Some analysts are resting their prediction that Bitcoin will not reach the $10,000 mark on the expected outcome of the futures market.
According to a cryptocurrency analysis,
"Investors are now expecting the current period of calm will extend well into next year,"
"Prices of bitcoin options expiring in June 2019 have come down significantly – in particular the upside strikes. The market assigns a 19 percent probability of bitcoin being above $10,000 by end of June next year versus 27 percent at the start of October."
The report stated that October was a profitable month for many option investors. Coincidentally, it was a month that the price of Bitcoin rose unexpectedly, a trend attributed to the fall of the stable coin Tether.