While cryptocurrencies are still recent and legal frameworks are still in process, for US residents, the IRS of the Internal Revenue Service is waiting for their tax returns of 2018, because cryptocurrencies are considered a property in accordance with US law.
In an attempt to help US citizens to have a smooth process when presenting their statements, Coinbase has published a guide on how to send your statements. In this case, if you maintain, sell or carry out transactions in digital currencies, there are some cases in which the law could demand the payment of these taxes.
Transactions that involve US taxes
According to the published guide, the essence is to determine if it has been lost or won at the end of the day in transactions. However, for those in the holder category, they do not owe anything to the IRS.
If cryptocurrencies are donated to charities, cryptocurrency stocks are moved from one wallet to another or when buying any digital currency with fiat money, these actions will not attract any taxes, but payment in digital currencies, convert a currency to another and the receipt of extracted coins requires the payment of taxes. Surprisingly in a similar way, even ordering for pizza and paying in Bitcoin [BTC] would have to be declared. In any of the above cases, as a citizen of the United States, the law requires that these tax returns be filed.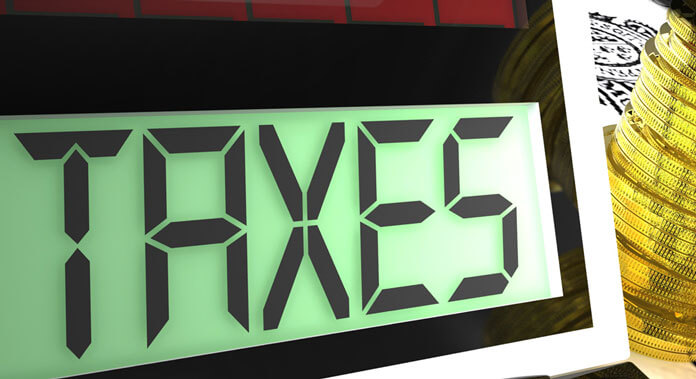 While the examples above show which 2018 transactions attract taxes, there are three different tax return forms for taxpayers.
For those who purchased products or purchased services and paid through a third-party platform, Form 1099-K.
For losses or gains in case of a change of wealth, Form 1040.
Transactions that lead to capital gains or losses, Form 8949.
Regardless of the predisposition of the payment of these taxes or not, what we must consider as a fact, is that cryptocurrencies were created as a fight against excesses in an economic system where individual sovereignty is relegated to the interests of large capital.
As an example we will remember the last crisis of 2008, where the losses of a highly corrupt sector such as banking were derived to civil society as "rescues" with the sponsorship of governments, or like central banks through from an uncontrolled debt issue, without any consideration in a value asset, charging with that "camouflaged interest", called inflation, to all fiat currencies, happily reducing the value of our savings.
Therefore it would not be unreasonable to ask ourselves, if we really want to contribute in systems that really are not as democratic as they should be.