Customers of online leading Swiss retailer Digitec Galaxus AG's two shopping portals Digitec and Galaxus will now be able to make purchases using their cryptocurrencies.
In an announcement made today Tuesday 19th, March, the retailer stated that:
Digitec and Galaxus have introduced cryptocurrencies as a method of payment. Customers of the largest Swiss online shop can now pay with Bitcoin as well as a number of Altcoins.
The number of supported altcoins includes Ethereum, Litecoin, Bitcoin Cash (both ABC and SV), Ripple's XRP, Binance Coin [BNB], TRON, NEO, and OmiseGO. The cryptocurrency payment is, however, allowed for purchases in excess of CHF 200 (about $200).
To enable this feature, Digitec Galaxus Group hired the services of the Denmark-based crypto payments start-up Coinify which automatically converts in real-time the crypto into fiat. This process insulates the retailer from highly volatile cryptocurrency tendencies. This process allows Digitec and Galaxus e-retailers to accept cryptocurrency without actually holding any digital assets on their books. The service will cost customers about 1.5% of the transaction cost which is cheaper than using payment cards such as Visa and MasterCard.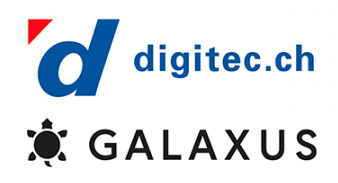 Oliver Herren, the chief innovation officer at the Digitec Galaxus Group is not yet sold on the idea of blockchain and gave his reservations about the need for crypto in the first place. However, he was open to trying the technology in the two platforms through the least possible risky means and that was through the use of a buffer service that automatically converts crypto into fiat, i.e., Coinify.
He said in a statement that:
By using Coinify, we are not running into the knife […] it is still not clear to me how blockchain is any better than other database technologies. The transactions are so far more expensive and slower than a normal payment method. Decentralization brings only cumbersome improvements. None of the blockchains scale enough. But maybe I have not invested enough time and therefore understand too little how the blockchain ecosystem works.
This move is a positive sign for the cryptocurrency community. It shows that merchants are getting pressured into accepting cryptocurrency which will ultimately lead to mass adoption.