Switzerland's Crypto Valley now gets a blockchain incubator. The Crypto Valley Venture Capital (CV VC) will seek to invest in blockchain start-ups at their different stages of blockchain development right from their incubation stages to their later stages.
Speaking during the launch event held on Thursday 20th September, Mathias Ruch, co-founder and managing partner at Lakeside Partners and who will be heading CV VC, said:
"the time is ripe for CV VC. After the initial phase of pioneers, traditional investors and big players of the 'old economy' are starting to take note. Analysts now speak of a new dawn for the industry, with serious companies, serious people and serious money coming into the space."
There are as many as 600 companies in Crypto Valley and Lakeside Partners is invested in many of these companies in the past 18 months. The original vision of the incubator will be to raise $100 million from the global pool of investors and use those funds to fiancé start-ups that will be going through their incubation programme.
CV VC will be investing a fixed amount of $125,000 to promising early-stage start-ups as seed investment once they graduate from the incubator. In return, CV VC will be entitled to a share of the company in form of equity or native tokens equalling not more than 8% of the company value after the initial seed round. The first batch to be welcomed into the incubator will be in winter of 2018 and each batch will be trained for a period of three months.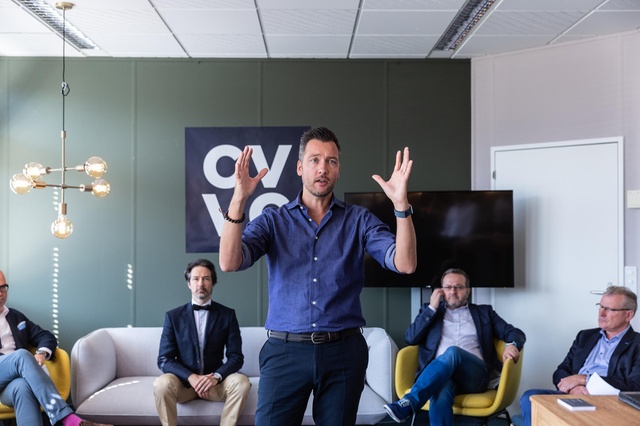 The participants in the programme will not only benefit from the funding but also coaching, mentorship, shared living spaces, access to a team of programmers and other talented individuals as well as a slew of guest speakers sourced from the global blockchain community.
On schedule to appear are individuals such as Nicole Anderson (Redsand), Ramon Recuero (ex-Ycombinator), Mona El Isa (Melonport), Stephan Karpischek (Etherisk), Daniel Qin (wecash) and Guenther Dobrauz (Lawyer, VC Investor). The new incubator will benefit from the experience gotten from the activities of Lakeside Partners in the past two years.
Lakeside Partners has screened as many as 1000 start-ups in the past 18 months and the founders feel that they can port that experience into CV VC and help identify promising companies at the early stages and help build companies that matter by investing in these start-ups.
The CV VC's investment division is divided into three pillars each focused on investing in three different stages of blockchain development cycle. These are the incubation, pre-ICO und post-ICO stages. CV VC hopes to create a global pool of such hubs called CV Labs hubs which it hopes will eventually lead to specialization across these hubs. However, the hub in Switzerland – code-named the 'genesis hub' will remain the home base for CV VC.
This move comes at a time when Switzerland is struggling to keep its crypto 'crown' after the space has seen several competing countries seek to adopt the new technology and create a positive environment that encourages innovation in their blockchain sector.