Banks are not giving up using the underlying bitcoin technology, the blockchain, to develop their payment systems.
A good example of this is the UBS digital currency, "liquidation of utility bills", designed for the clearing and settlement of financial transactions.
The "utility liquidation currency" project was launched in 2015 by Swiss bank UBS in an attempt to make financial markets more efficient through the implementation of blockchain technology in the system.
The "utility liquidation currency" (USC) is an asset-backed digital cash that aims to enable financial institutions to trade securities without having to wait for traditional money transfers. Instead, they send and receive digital tokens convertible into fiduciary currency in central banks. The digital currency, in turn, would reduce the time, the necessary capital and the costs of the post-commercial cycle.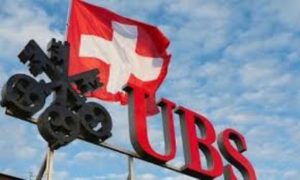 To date six other banks have joined the project, including State Street, MUFG, Barclays, Credit Suisse, HSBC and Canadian Imperial Bank of Commerce. The current members are BNY Mellon, Deutsche Bank, Banco Santander and NEX.
UBS expects the "utility liquidation currency" will be used for interbank payments before the end of the year. However, he says before the currency can be used for securities settlement, the securities themselves would have to be in a blockchain for the system to work. Central banks are also expected to accept the idea of ​​UBS "liquidation currency of utilities" instead of issuing its own digital currencies in a similar format, which, of course, could mean the end of the "currency of liquidation of public services".