Stably's USDS stablecoin goes live on Tezos public blockchain as part of Stably's ongoing partnership with Tezos.
Stably announced the news in a blog post on Tuesday, February 9th. According to the announcement, Tezos USDS is built upon the Tezos' FA2 Token Standard and it is first released as part of their ongoing collaboration with the Tezos ecosystem.
As Crypto Economy reported, Stably announced its partnership with Tezos to bring its USDS stablecoin on Tezos in December of 2020. Now, after a month of necessary preparations, the stablecoin has been launched on Tezos mainnet.
USDS is developed by Stably and issued by Prime Trust, a Nevada-chartered trust company that is also the regulated administrator for USDS. It is a US Dollar-pegged stablecoin fully backed 1-to-1 and redeemable for USD held in an FDIC-insured trust account managed by Prime Trust. The company claims that USDS is currently the 7th largest USD-backed stablecoin in the world.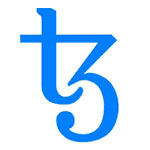 USDS was first launched in 2018 on Ethereum as an ERC20 token. But high and rising gas costs on Ethereum led the company to look into new ecosystems to launch its USDS stablecoin and Stably Prime platform. Stably said:
"Tezos stood out in its ability to routinely coordinate protocol upgrades and implement functionality improvements. With the recent Delphi protocol upgrade slashing gas costs by as much as 75%, Tezos has become even more attractive as we seek to make tokenization and DeFi usable for mainstream and institutional users."
The stablecoin is now live and according to Stably, it will provide people low-cost, high-speed, and borderless transaction capabilities. USDS is also using TZIP-15 and TZIP-17 standards which allow users to pay transaction fees in USDS. They can now mint, redeem, and swap USDS on Stably Prime, a web application by Stably to store, send and receive money. They will also be able to quickly acquire and swap USDS on decentralized exchanges like Dexter and QuipuSwap in the coming weeks.
According to the company, Tezos USDS is the first product of its partnership with Tezos and in the coming months, Stably will also launch additional products and features built on Tezos. According to Stably's website, USDS will also be launched on Stellar, EOS, and TomoChain in the future.
Kory Hoang, CEO, and Co-Founder of Stably, commented:
"We're thrilled to participate in the burgeoning Tezos DeFi ecosystem — with low gas costs, institutional-grade security, and a new, regular schedule of protocol upgrades in place, we're confident that Tezos is an ideal blockchain to grow our USDS stablecoin."
---
If you found this article interesting, here you can find more Tezos News