Solana (SOL) has soared more than 17% over the past 24 hours as a newly launched dog themed Solana-based token "BONK" was airdropped to several Solana based developers and NFT collectors.
Touted as "Ethereum killer", Solana has witnessed a brutal 2022 as the token lost nearly 96% from its all time high. The fall of Sam Bankman-Fried's FTX Empire along with Alameda Research has exacerbated the downward trend. Last week, SOL plunged below $10 for the first time since February 2021 as the broader crypto market continued to show weakness.
However, it seems the tides have changed with the onset of a new year as Solana (SOL) has noted a significant upswing in the last couple of days. On January 2, SOL noted a dramatic spike soaring nearly 10% in just 24 hours breaching the $10 mark.
Solana to the Moon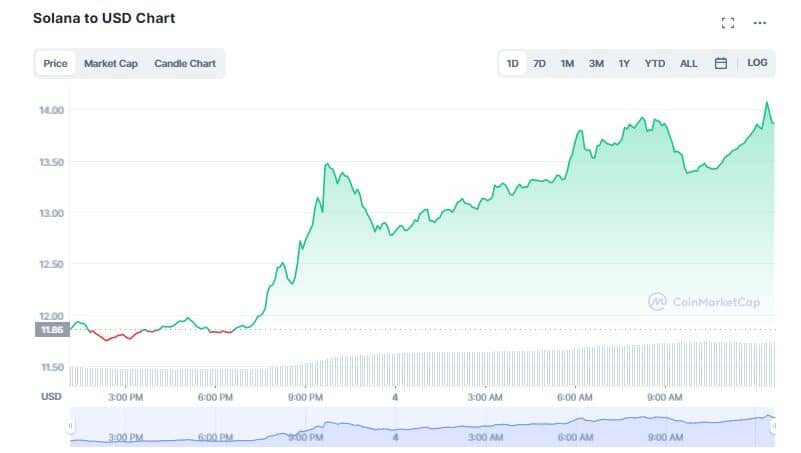 According to CoinMarketCap, Solana (SOL) is up 17.38% in the last 24 hours to trade at $13.97. The cryptocurrency has gained more than a whopping 40% over the past seven days as crypto heavyweights such as Bitcoin (BTC) and Ethereum (ETH) rose marginally.
Market experts anticipated that the sudden spike can be credited to the interest from Solana community members in Bonk (BONK), a new dog themed meme token that was airdropped about 50% of its 56 trillion token supply to a number of Solana based developers and creators, last week.
In addition, 20% of Bonk's total airdrop supply was sent to Solana NFT collections, which consisted of almost 300,000 individual NFTs. The other half of the 100 trillion BONK tokens that were minted has been locked into vesting contracts for BONK contributors. BONK has skyrocketed more than 47% in the past 24 hours, to currently trade at $0.0000014. The Shiba Inu themed token is up more than a massive 1200% over the past one week.
BONK Goes Bonkers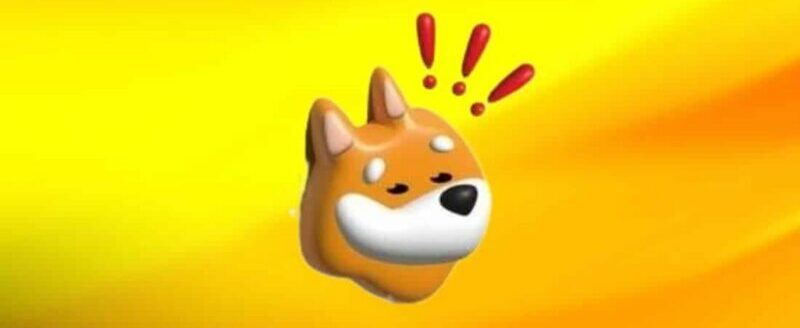 Bonk has witnessed over $19 million in on-chain volumes with users already conducting over 500,000 transactions using BONK tokens in the past week. Earlier this month, Austin Federa, Solana Foundation's Head of Strategy and Communications, sent out a tweet expressing his love for dog themed cryptocurrencies.
It's a new year, maybe we should integrate some new cryptocurrencies or chains

Should we start with $BONK? Idk

— Magic Eden 🪄 (@MagicEden) January 2, 2023
Several Solana projects have already integrated bonk tokens for use as payments for listed NFTs, while some introduced "burn" mechanisms for NFT-based events. On January 3, NFT marketplace, Magic Eden took to Twitter to promote the adoption of BONK.