Considering that the amount of time that people are online increases globally, advertising campaigns continue to migrate to digital marketing. With this vision, SocialMedia.Market is presented as the first decentralized ecosystem to discover, create, execute and analyze advertising campaigns with people of influence in social media.
Recently, social networking platforms such as YouTube, Facebook, Instagram and Twitter have experienced explosive growth, connecting more than 3,030 million people every day.  As the amount of time spent online throughout the world increases, consumer behavior changes. Advertising campaigns continue to change from traditional to digital marketing and, as a result, offline marketing is not as effective as it used to be. However, not all digital marketing strategies are effective in reaching consumers.
In recent years, companies and agencies have discovered that Influencer Marketing is the strategy with the greatest potential and performance, and more than 80% of them consider that this strategy is effective.
Influencer Marketing continues to be a complicated process both for advertisers who create their campaigns and for influencers looking for a way to monetize their content. Dark and uncertain price determination, unsafe transactions, failure to comply with executed agreements, fraud, lack of control and unreliable analytical instruments create a challenging ROI determination.
For all this SocialMedia.Market seeks to be a milestone as the first decentralized ecosystem to discover, create, perform and analyze advertising campaigns with influencers of social networks in any social network. Blockchain technology will simplify integration between advertisers and publishers and reduce costs for all parties involved. It will create a competitive market that is 100% safe and transparent, creating opportunities for thousands of influential people and brands from all over the world to form a specific audience and to involve consumers in a way that is more relevant to them.
In the new paradigm, where influence marketing exceeds the effectiveness of any other advertising activity and almost 70% of bloggers prefer to work directly with companies, SocialMedia.Market offers reliable and direct interaction between people of influence and companies.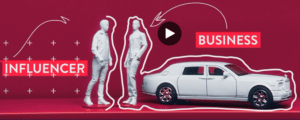 The main functionality of SocialMedia.Market will be maintained by a utility token – the Social Media Token (SMT) -. Each activity on the platform will require SMTs to keep transactions, campaigns, contract creation and information validity secure.
Social Media Tokens (SMTs) will be issued as tokens compatible with ERC20. Based on the number of tokens contributed during the sales phases, 15% more tokens will be issued for the main functionality of the platform and 5% for partners and advisors. This will form the total amount of SMTs issued.
Phases of the public sale of tokens:
PHASE 1
START DATE: December 7, 2017
FINISH DATE: December 14, 2017
PHASE 2
START DATE: February 9, 2018
FINISH DATE: February 23, 2018
To know more details about the project, you can check your White paper