Social messaging wallet Alty, the one-click crypto wallet for WhatsApp andTelegram, has migrated its platform from Ethereum to the Algorand blockchain network to make in-chat crypto transactions instant and gasless.
Alogrand made news to the public in a press release on Tuesday, October 12. According to the announcement, with this migration, users of Whatsapp and Telegram can send and receive Algorand's native coin ALGO and other tokens based on Algorand token standard ASA just by using their chat apps.
Alty is an innovative one-click social messaging platform-agnostic wallet that allows users of Whatsapp and Telegram to make in-chat crypto transactions and micropayments. It enables users to transact on Bitcoin, Ethereum, and now Algorand blockchains using automation to connect users' digital wallets to their phone numbers.
The flagship product of Alty is Alty Chatbot through which users can command real-time market prices for digital assets, receive up-to-date news feeds and information regarding these markets and send tips to other users in group-chat environments.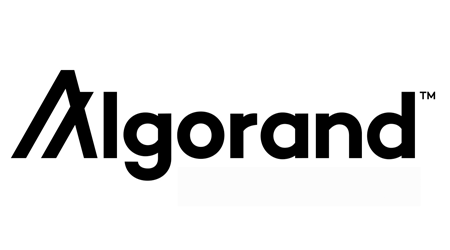 With Alty, users can create wallets in seconds, send and receive crypto to a phone number with a simple command, and without saving lengthy addresses. Alty Crypto Spider bot provides users with the latest news and updates from the crypto market. Through Alty wallet, users can hold and exchange any ERC20 and ASA token on the fly without having to stare at market stats and no fees.
To further enhance the capabilities of its platform, Alty also announced that it has recently closed a $1,500,000 seed round led by Borderless Capital.
The decision to migrate to the Alogrand blockchain is due to scalability issues of Ethereum and Bitcoin and high costs. According to Alty, "with increasing numbers of microtransactions per day between community members, it became evident that a more scalable solution was necessary to reduce friction to as close to zero as possible." With the Algorand blockchain, Alty promises in-chat transactions and micropayments to be instant and practically feeless.
Liran Peretz, CEO of Alty, commented:
"We're delighted to have partnered with the most forward-thinking organization in the crypto industry. All of the Alty tools that influencers use to manage and monetize their communities have just been upgraded and we've instantly seen an increase in user engagement and wallet transactions overnight."
To bring the much-needed interoperability to its platform, Alty has also partnered with Foundation for Interwallet Operability (FIO), an industry consortium, consisting of leading wallets, exchanges, crypto payment processors, and various other entities, offering a protocol that "eliminates the need to see, or even know about, blockchain public addresses." Through FIO, Alty replaces blockchain wallet addresses with nicknames to simplify the in-chat transaction process.
---
If you found this article interesting, here you can find more Blockchain and cryptocurrency news