Dogecoin (DOGE), the largest memecoin on the basis of market cap, has witnessed its share of ups and downs along with the broader crypto market. From $0.17 at the start of the year to $0.07 till date, DOGE has shed almost 58% in 2022. What will the coming year have in store for the dog themed cryptocurrency?
Since the beginning of 2022, the crypto market has been experiencing big drops due to macroeconomic factors such as steep inflation, consecutive hikes in Fed interest rates along with gloomy geo-political tensions. Furthermore, events like Terra/Luna and FTX have exacerbated pressure on digital assets with investors steering clear from risky assets.
Bitcoin (BTC) and Ethereum (ETH) are down more than 60% from their all-time highs in late 2021. While there have been small surges in recent weeks, the crypto market as a whole is largely stalled. Memecoins like Shiba Inu (SHIB) and Dogecoin (DOGE) have followed the similar pattern along with a fair share of wax and wane.
What is up with DOGE?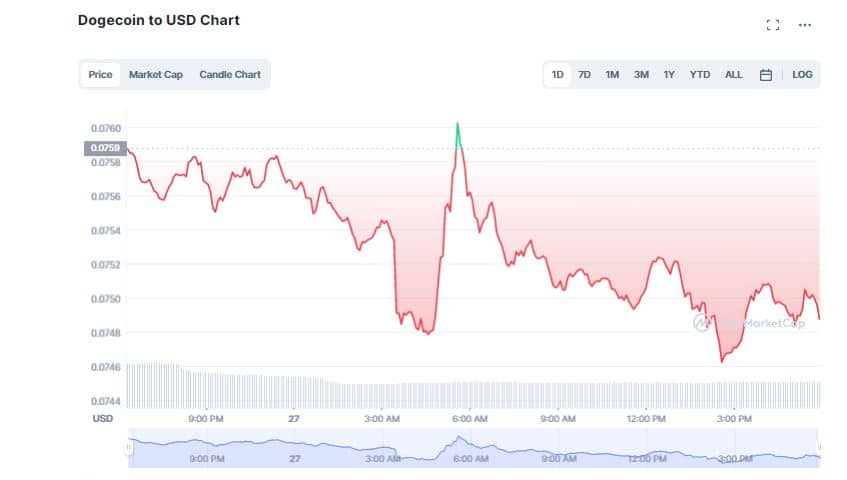 Dogecoin (DOGE) hit an all-time high of $0.68 in May 2021 and has since been on a decline. According to CoinMarketCap, DOGE shrank 0.98% in the last 24 hours, dipping nearly 90% from its all-time high to trade at $0.074. On December 26, WhaleStats reported that DOGE is the most traded token among the top 100 Binance Coin (BNB) holders.
Earlier this month, the token witnessed a drop of approximately 8% over the course of 24 hours accumulating a loss of more than 15% in just about a week.  Despite plunging values, the DOGE memecoin is still one of the top cryptocurrencies holding 8th position.
The price of DOGE has been extremely sensitive ever since Tesla "technoking" Elon Musk took over Twitter. In October, DOGE skyrocketed more than 170%, hitting a high of $0.1596 after Musk's acquisition of the microblogging site. But, as soon as Musk hinted that he would be quitting Twitter as CEO last week, the price of Dogecoin (DOGE) began to follow a steep decline.
Market experts have anticipated that DOGE has not accumulated enough power for growth yet, even though the price is located closer to the resistance level than to the support.
Winds of Change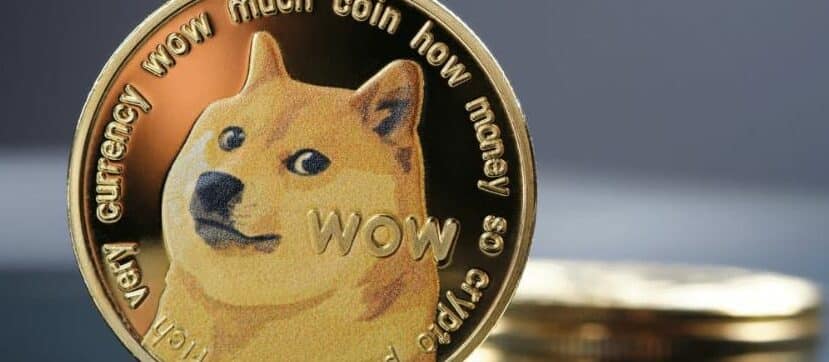 However, the tides may change in 2023. It's difficult to predict where things are headed long-term, but in the coming months DOGE has a bunch of positive things lined up. Elon Musk has continued to support the memecoin enabling DOGE payments for several services owned by the billionaire.
SpaceX launching satellite Doge-1 to the moon next year

– Mission paid for in Doge
– 1st crypto in space
– 1st meme in space

To the mooooonnn!!https://t.co/xXfjGZVeUW

— Elon Musk (@elonmusk) May 9, 2021
Previously, Musk had announced the launch of SpaceX Falcon 9 as the first space mission paid for in DOGE as well as the '1st crypto in space' and the '1st meme in space'. Musk's the Boring Company had also revealed it started to accept Dogecoin as a payment method for loop rides. Loop is the Las Vegas transit system of The Boring Company.
As these services will start sometime next year, DOGE is expected to pump. Moreover, Musk has already alluded to making Dogecoin (DOGE) Twitter's official cryptocurrency which is bound to push the token upwards and help secure long-term use cases for DOGE.
In July, developers at Dogecoin introduced a new version of the Dogecoin Core software which will improve overall security, efficiency and user interface. This will also help to boost DOGE prices as a better network will help in overall adoption.
#Dogecoin Core 1.14.6 is now released, live and current! With a good number of improvements under the hood and some nice new features in the UI. Get it here — https://t.co/7pn8tl4dwJ this is definitely a recommended update for everyone!

— Dogecoin (@dogecoin) July 20, 2022
All that Glitters is Not Gold
On the flip side, DOGE seems to have some structural limitations as almost 5 billion DOGE is added to supply each year affecting the Dogecoin price, which will fall over 3% each year if the market cap remains the same. The lack of a supply cap is one of the biggest disadvantages of Dogecoin.
Several analysts have also noted that it is an extremely risky investment characterized by pump-and-dump behaviors and higher sensitivity to speculations and fads driven by herd mentality. Additionally, another important issue DOGE faces is with smart contracts. The Dogecoin blockchain can't directly interact with them. Smart contracts are the building blocks of decentralised finance (DeFi) and NFT applications. Without smart contracts, Dogecoin can only be used for payments.