Cryptocurrencies are gradually entering into different sectors of our daily life. We have seen it during the first days of the Spanish football league, where the Singularity-X platform advertised a trade service related to Bitcoin and other cryptocurrencies.
Singularity-X and the LFP (Liga de Fútbol Profesional)
The promotion of Bitcoin during Real Madrid, FC Barcelona and Atlético Madrid matches.
Singularity-X has exceeded all expectations: the crypto exchange promoted Bitcoin trading at no charge across Europe during several live broadcasts.
Matches played by Valencia FC vs. Atlético de Madrid, Real Valladolid vs. FC Barcelona, or Girona vs. Real Madrid, are some of the sporting events where these advertisements have been made.
Undoubtedly football is one of the sports that has the highest volume of spectators and promoting in these type of events can lead to a great interest in the services of this platform and therefore also in cryptocurrencies.
To have an idea of the spectator volume that revolves around these type of events we will take as an example the figures of the last Spanish LFP 2017/2018 season, where more than 14 million people went to cheer for their soccer teams at the stadiums during the season and almost 140 million viewers did the same through television.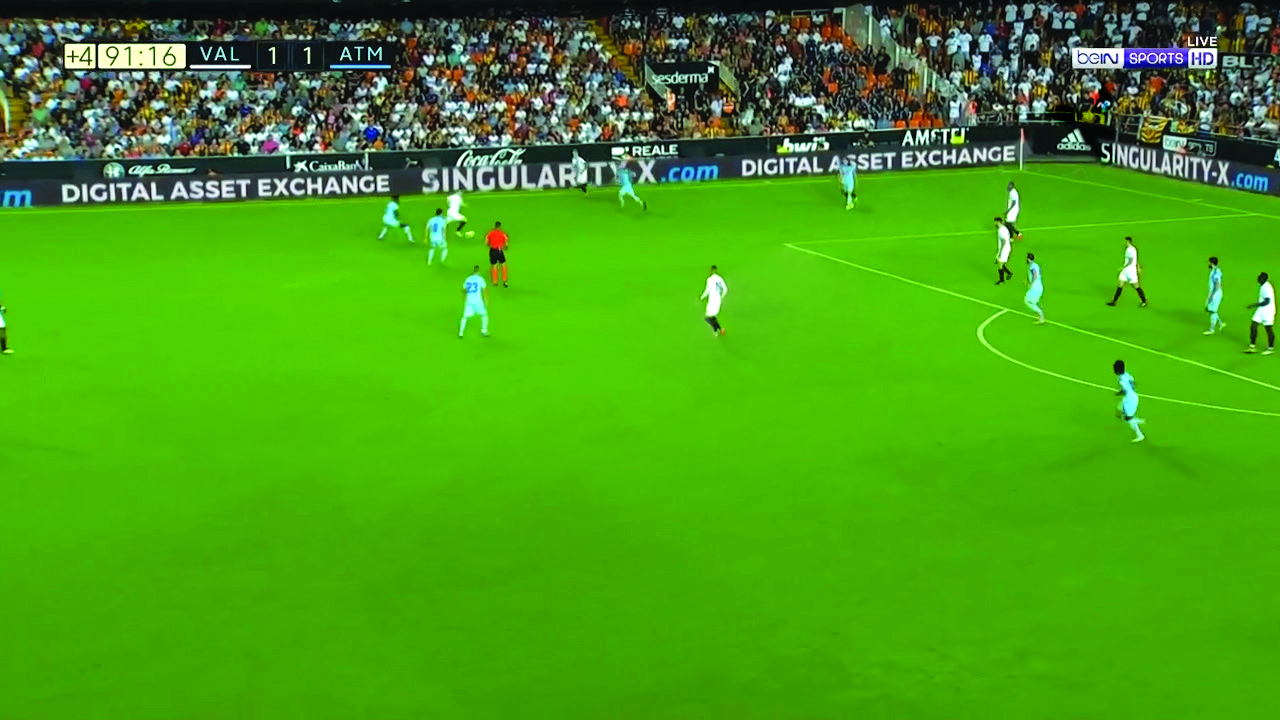 Up until now, this type of advertising has remained the domain of big brands such as car and sportswear manufacturers. The goal of Singularity-X was to create a connection between Bitcoin and top-level football while reaching as many people as possible. The ad ran in multiple slots during the Valencia vs. Atlético match, and also last weekend during the Real Madrid vs. FC Barcelona match. It was broadcast throughout Europe as well as to countries such as Turkey and Israel.
"We have established a connection between Bitcoin and sports giants like Real Madrid and FC Barcelona. And that's a great achievement", said Singularity-X.
The crypto exchange wants to carry on similar activities in the future, but no other specifics have been given so far.
Singularity-X
The Singularity-X digital asset exchange is a new player on the European market. In a short time, it has enabled trading with multiple cryptocurrencies. In addition to Bitcoin, it offers six more digital currencies. Bitcoin, which was promoted during the La Liga matches, can be traded at no charge. Other tradable currencies include LTC, ETH, ETC, DASH, NEO, FCTF, and BCH.
Singularity-X has launched BTC/EUR trading free of charge!
The Singularity-X Digital Asset Exchange has launched the trading of the BTC/EUR pair free of charge. Feeless trading applies to all buyers and sellers automatically. It is not conditioned by the size or volume of the transaction, nor by time.
This is the first currency pair that can be traded free of charge on Singularity-X, and Bitcoin is one of the most popular currencies in terms of trading volume. In the future, the exchange might introduce an additional pair that will be traded free of charge. The other exchanges usually charge a trading fee of 0.25-0.35%.
The Singularity-X crypto exchange has launched trading with new coins. These consist of Bitcoin Cash, Ethereum Classic, and NEO. All coins can be traded against Bitcoin. Bitcoin Cash can also be traded against USD and EUR. In the future, the exchange plans to enable trading against ETH.