Singapore is making developments to thoroughly investigate and analyze the uses and potential benefits of asset tokenization. With this move, Singapore will try to establish itself as a hub of decentralized finance (DeFi). The main reason for doing this is that several Singapore-based crypto geeks and players are now walking away from the region.
In efforts to assess the feasibility of applications within asset tokenization, Project Guardian has been put into effect. This project is a collaboration between the Monetary Authority of Singapore and the Finance Industry. It aims at exploring the opportunities offered by asset tokenization.
With the launch of the project, authorities aim to develop and pilot use cases. In addition to this, the first phase of the project would revolve around the exploration of all the possible DeFi networks within the wholesale funding markets. The Deputy Prime Minister, Heng Swee Keat shared the details of the project while emphasizing risk management and financial stability.
The Way Forward for Singapore!
The Monetary Authority of Singapore (MAS) is adamant about the commencement of a pilot. The main aim is to fully explore and understand the case of digital assets in tokenization and DeFi. Moreover, Singapore's Central Bank issued a statement to present the aims of the project. The project would thoroughly explore the feasibility of tokenization and Defi using open and inoperable networks. This would further enable the integration of digital assets across platforms and the existing financial structure.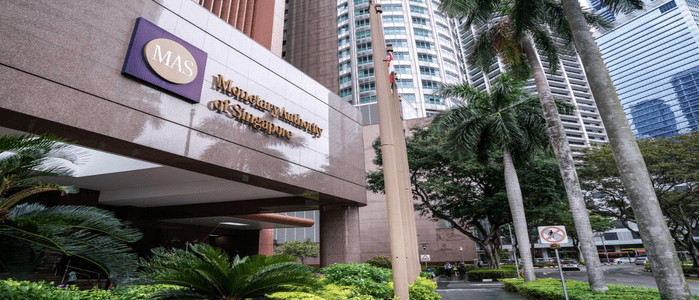 Singapore's Project Guardian would also explore DeFi applications within funding markets. This will be carried out through the creation of numerous liquidity pools. They will be a direct result of tokenized bonds as well as deposits This liquidity pool will be created with the assistance of DBS, JP Morgan, and Marketnode. They have proper records and infrastructure to support this pool.
Exactly one year ago, DBS had issued a digital bond worth $15 Million within the Security Token Offering. On the other hand, JP Morgan's Onyx Digital Assets Network has recently achieved the milestone of completing transactions of over $300 Billion. Further developments are foreseen with the joint venture of Singapore's Central Bank and financial institutions. This would ultimately pave way for the provision of digital assets as well as blockchain technology by numerous financial institutions.
Big names of the crypto world, including ByBit and Binance, have started moving out of Singapore. The Government now aims to transform its ecosystem and make it more inclusive for crypto. Thus, the integration of digital assets will be a practical initiative for this.