Silvergate Bank, a California state-charted bank providing innovative financial infrastructure solutions to the digital currency industry, has announced the launch of SEN Leverage powered by Silvergate Exchange Network (SEN) with Luxembourg-based crypto exchange Bitstamp as launch partner.
According to a press release published on January 14, SEN Leverage allows Silvergate Bank customers to obtain U.S. dollar loans collateralized by bitcoin held at selected digital currency exchanges that are also customers of the bank.
SEN Leverage uses Silvergate Exchange Network (SEN) to fund loans and process repayments in real-time 24 hours per day, 7 days per week. According to the press release, this network was established in 2017 and has seen rapid growth transacting 10 billion in USD during Q3 of 2019.
Bitstamp, major digital currency exchange founded in 2011, has joined Silvergate Bank as a launch partner of this product. The exchange's role is to work as Silvergate's agent to custody and manage the bitcoin used as collateral.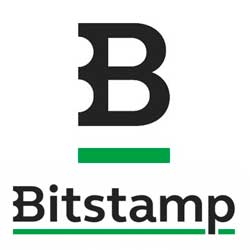 Bitstamp, in a statement, said:
"Bitstamp already uses the SEN network to provide 24/7/365 account funding to eligible customers. We are excited to be working with Silvergate Bank to offer a product that will enable our clients to manage their bitcoin positions with more flexibility."
Miha Grcar, head of business development at Bitstamp, commented:
"One of the key features of SEN Leverage is Silvergate's real-time 24/7/365 ability to both fund loans and accept repayments over the SEN, thus enabling Silvergate's customers to more flexibly manage their bitcoin positions."
Silvergate Bank, headquartered in California, was founded in 1988 under a registered bank holding company Silvergate Capital Corporation, listed on New York Stock Exchange (NYSE) under ticker symbol SI. The bank is focused on creating the banking platform for innovators, especially in the digital currency industry that is well-suited to institutional clients and entrepreneurs. The existing presence of the bank in crypto industry is significant as of September 30 numbers, Silvergate was serving 756 cryptocurrency clients.
Alan Lane, chief executive officer of Silvergate, on latest launch, commented:
"Our digital currency customers have asked us to help them create greater capital efficiency and we are excited to be working closely with Bitstamp to solve this problem for them. The integration and work that our collective teams have put into this over the past six months is a testament to the conviction we have to serve our customers."