Decentralized Finance (DeFi) is now the most shining sector of the cryptocurrency industry because it can provide financial services without the interference of a third party like banks or any other non-banking financial institutions.
The DeFi market grew by leaps and bound in 2020 and showing no signs of slowing down in 2021. According to DeFi Pulse, the total value locked (TVL) in DeFi has grown to $27.13 billion from $15 billion on January 1, 2021.
With the rise of DeFi, this space has also seen a huge increase in the number of projects offering DeFi services. Ethereum blockchain platform is hosting almost all the DeFi projects that exist in the market. But the question is that how long can this growth be sustained on the Ethereum blockchain? The problem is already there as the Ethereum fees have increased a lot in recent past months.
So the team of derivative crypto exchange FTX sat down to build a DeFi. They decided to build a decentralized exchange (DEX) but not on Ethereum, given the congestion on the network. After looking at different blockchains, the team eventually chose Solana that promises high TPS and lower transaction fees. So the Project Serum was born.
What is Project Serum?
Project Serum is a decentralized exchange (DEX) built on the Solana blockchain from the same team that created crypto derivative exchange FTX. Through Project Serum, or simply Serum, the FTX team aims to offer a scalable and liquid decentralized exchange (DEX) for derivatives, solving some of the structural vulnerabilities and limitations in the existing DeFi space.
This project is the brainchild of Sam Bankman-Fried, who founded the FTX cryptocurrency derivatives exchange in 2019. Serum's whitepaper was released in July of 2020 and the project went live on August 30, 2020. The Serum is one of the first major projects built on Solana.
Despite being native to Solana, Serum DEX is designed to be completely interoperable with Ethereum and Bitcoin. It currently features around 30 different cryptocurrency markets, all of which trade against either USDT or USDC.
Serum is pure DeFi. Let's take a look inside the Serum.
What is inside Serum?
Serum is a decentralized exchange (DEX) and ecosystem that brings unprecedented speed and low transaction costs to decentralized finance (DeFi). According to its website, Serum offers sub-second trading and settlement speed, and $0.00001 per transaction.
According to Serum Whitepaper, there are seven main ingredients of Serum DEX: Orderbooks, Cross-Chain Support, native SRM token, full Ethereum and Solana integration, Physically settled cross-chain contracts, SerumBTC, and SerumUSD.
Let's take a look at some worth-discussion features of Serum DEX
Orderbook: Serum DEX features decentralized automated limit on-chain orderbooks that allow users to submit orders with directions, prices, and sizes, giving them control over their trading. The standalone feature of Serum DEX is that it also has ETH and BTC orderbooks, made possible by the cross-chain support. These orderbooks are not centrally controlled. They are fully programmatic and automatically match orders between third party users.
They serve as the core pricing source for Serum. A fee is also charged for each trade that goes into abuy/burn of SRM, the native coin of Serum. Holding SRM gives one up to 50% off of all fees on Serum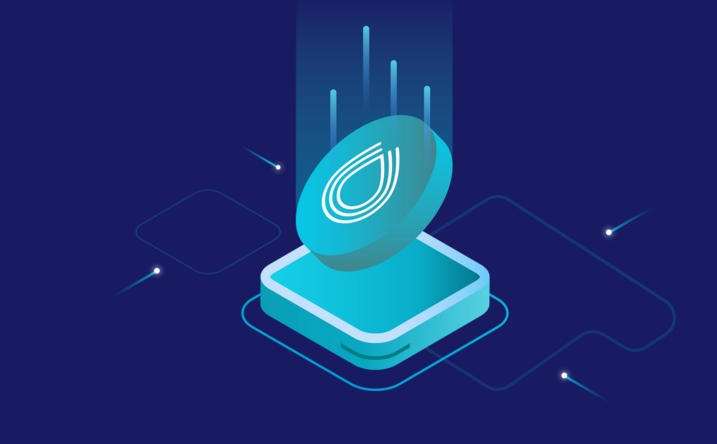 Cross-Chain Support: This feature allows users to trustlessly exchange assets between chains, unlike the most current protocols that rely on trusted parties to administer the swap. Users can trade BTC, ETH, ERC20s, SPL token, and more on Serum DEX.
This means that Serum is fully interoperable with Ethereum and Bitcoin, giving it a huge advantage when pitted against other DeFi DEXs like Balancer and Uniswap. As Serum is built on Solana, all assets being used on the platform are SPL-based tokens including its native SRM token. SPL is a token standard in Solana as ERC20 in Ethereum.
All non-SPL tokens are wrapped for use on Serumin the same way that Bitcoin is wrapped for use on Ethereum-based protocols. This allows cross-chain swaps without the need for trusted parties to administrate the swaps. Users can exchange BTC and ETH in seconds.
The FTX exchange offers wrapped SPL versions of Bitcoin and Ethereum. ERC20 tokens can be converted to a wrapped SPL token equivalent using the Metamask wallet.
In cross-chain swaps on Serum, both parties involved in the swap are required to put down some amount of collateral to execute a swap. If a party does not receive their funds on time, they can dispute the swap with the smart contract by submitting a snapshot of the transaction request which was stored on the Solana blockchain. If the receiver's dispute is valid, they earn the collateral from the sender. If invalid, the sender receives part of the stake from the receiver.
SerumBTC and SerumUSD: SerumBTC is a wrapped SPL-based decentralized utility token in which the price is pegged or tied up with its underlying asset or BTC form.
SerumUSD is a decentralized wrapped stablecoin that follows both ERC-20 and SPL tokenizations that do not have a single point of failure.
Serum (SRM) Token
SRM is an SPL-based native utility token of the Serum ecosystem. SRM also exists as an ERC20 token on the Ethereum blockchain. Holding SRM gives many benefits to users. As already mentioned, trading through Serum orderbook charges a fee that goes to an SRM buy/burn. Holding SRM gives 50% off all trading fees in Serum.
1 million SRM tokens can also be converted into one MegaSerum (MSRM) and vice versa. Holding 1 MSRM gives 60% of all trading fees. But only 100 can exist at any given time.
According to Whitepaper, 10,000,000,000 SRM tokens have been minted and there will never be any more. The total circulating supply at launch was approximately 10% and it will grow by 15% per year.
SRM token powers a limited governance model on Serum. According to Serum Whitepaper:
"While most of the Serum ecosystem will be immutable, some parameters without large security risks (e.g. future fees) may be modified via a governance vote of SRM tokens."
SRM is also required a run a validator node for SRM staking.
SRM Staking
SRM tokens can also be staked on a node. Each validator node must Each node must have at least 10,000,000 SRM, and must include at least one MSRM. The person who creates a node becomes a leader and have others delegate the necessary SRM to their node for them to become a validator. There will be a fund of SRM that will be distributed as staking rewards to each node.
Validator nodes perform two duties on the Serum network: they assist in cross-chain swaps and receive a portion of the fees for any transaction in which they do this, and activate orders as orders on the Serum DEX are not fulfilled automatically due to the nature of the Solana blockchain. Therefore, orders are manually activated by a third party. In Serum's case, they are validator nodes.
For validating each transaction, node Leader receives 15% of the total node reward, with the other 85% being split proportionally. They also receive the annual percentage yield (APY) set at 2% per year, with up to an additional 13% based on node performance. These yields come from a part of Serum's ecosystem fees, currently set at 10%.
SRM Wallets
SRM can be stored on web-based, mobile apps wallet, and browser extensions wallets. On the web, there exists three wallets: Sollet.io, Bonfida, and Solflare wallet. Math Wallet is a mobile app-based wallet while Coin98 comes in both the mobile app and browser extension versions. Solong Wallet is also available as a browser extension wallet.
Important Links
Website: https://projectserum.com/
Whitepaper: https://projectserum.com/serum_white_paper.pdf
SerumDEX:https://dex.projectserum.com
Serum Academy: https://serum-academy.com/en/
Twitter Feed: https://twitter.com/ProjectSerum
---