With regards to the rumors about Coinbase listing securities, the company has published a blog post entitled "Coinbase does not list securities. End of story," which talks about the reasons behind this decision in addition to some recommendations.
It was earlier today that the Securities and Exchange Commission (SEC) separately filed securities fraud charges against a former Coinbase employee who had misused confidential Coinbase information related to listing decisions. The DOJ investigation into this misappropriation of confidential information related to listing decisions was the result of this investigation. 
Defending the Regulation
As a result of the SEC's investigation, nine digital assets have been alleged to be securities. After reviewing the same facts, the DOJ decided not to file securities fraud charges against the individuals involved in the scheme. The SEC, according to CFTC Commissioner Caroline Pham, is showing a striking example of "regulation by enforcement" in its enforcement actions against the CFTC.
Among the nine assets cited by the SEC as being the subjects of the SEC's charges, seven of them are listed on Coinbase's platform. It is important to note that none of these assets are securities. Before a digital asset can be listed on Coinbase, the exchange goes through a rigorous process of analyzing and reviewing it – a process that has already been vetted by the Securities and Exchange Commission.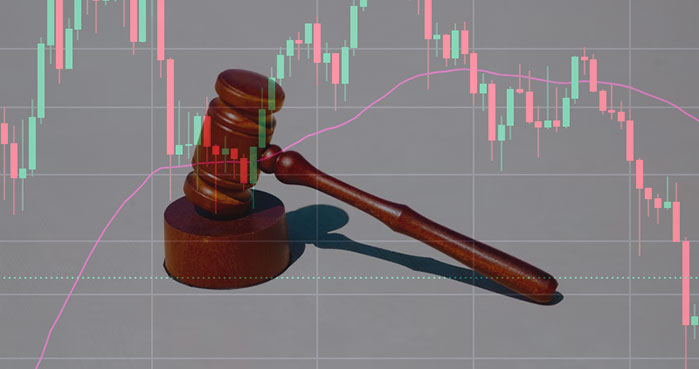 It should be noted that Coinbase cooperated with the SEC in its investigation into the wrongdoing that the DOJ charged it with today. Coinbase asserts that the SEC jumped directly to litigation rather than engaging with them in a discussion about the seven assets available on their platform.
The SEC's charges have brought to light an important issue that the US hasn't been able to tackle on its own: the lack of a clear and workable regulatory framework for the sale of digital asset securities. The SEC is relying on one-off enforcement actions as opposed to crafting a set of tailored rules in an inclusive and transparent way to try to bring all digital assets under its jurisdiction even if they do not qualify as securities, instead of crafting tailored rules in an inclusive and transparent manner.
In a move that is uncharacteristic of Coinbase, which filed a petition for rule-making with the SEC this morning (without knowing ahead of time when the charges discussed would take place), Coinbase is advocating for rule-making to ensure the development of the crypto securities market.