Sazmining Inc. , a US-based firm offering 360 degree approach to cryptocurrency, is expanding its mining operation to Alberta, Canada, through a joint venture with a Canadian cryptocurrency firm Drillbit Crypto, and Horseshoe Power, an Alberta-based oil and gas wells operator and power generation and transmission company.
Sazmining Inc. made the announcement in a press release published on March 5. According to the announcement, the project is currently under progress and is expected to be fully operational by the fall of 2020. Sazmining will lead the design and implementation of the of the new mining facility.
Sazmining said that the project is one of its energy resell projects that will utilize load shedding to help both the mining operation and Horseshoe Power maximize profits and keep expenses low. The plant will use behind-the-meter power that means the Horseshoe Power can also increase its profit by selling excessive energy to electricity grids during peak times as Brian Snyder, COO of Sazmining, commented:
"Joint ventures between power generating facilities and crypto miners is the most sustainable power solution for miners. Behind the meter contracts reduce rates by eliminating transmission fees. They also reduce rate volatility and interference from sometimes hostile local governance. These facilities add benefits to the community. When grid rates are high miners can load shed, allowing the power company to sell power to the grid at peak periods and help keep the heat on during the winter storm."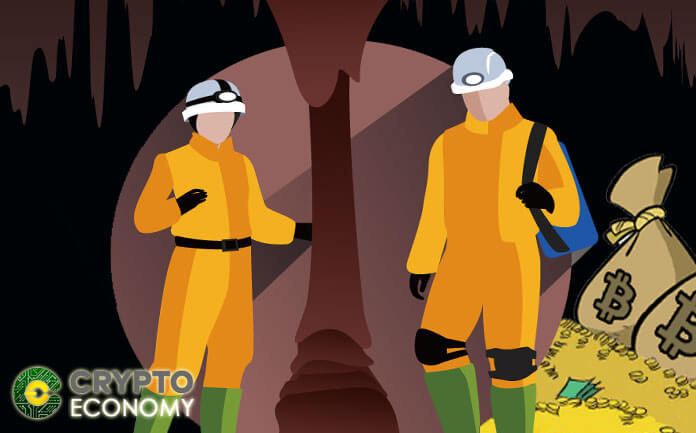 Drillbit Crypto Corp is a privately held, hybrid cryptocurrency mining and hosting company. it works local power producers to offer low-cost behind-the-meter power to its hosting clients coupled with a state of the art enclosure for cooling, advanced site security located right at the power generation facility. In this project, Drillbit Crypto will offer its services to Sazmining.
In this, the excess heat from Alberta mining facility will also be recycled into powering a greenhouse growing local produce. In this way, about 15-20% of the power used by the facility being recycled. Sazmining is also involved in similar energy resell crypto mining project with the potential to power a small town in Texas.
Sazmining is a US-based company offering 360 degree approach to cryptocurrencies. the company's business lines include crypto mining, consulting services, and treasury management. The company has mining operation in China, Texas, and Iceland. Through its consultancy, the company offers a range of services to new entrants to the industry, or established players looking to expand.
As Crypto Economy reported, a Bitcoin mining facility, launched by Atlas Holding, in New York Greenidge power plant is also using behind-the-meter power from the plant to run its mining machines.