Salesforce has announced the limited release of its latest product, Salesforce Web3, which promises to help companies build trusted and scalable non-fungible token (NFT) programs.
The Decentralized Web is Here
By integrating Customer 360 with Web3 data, brands can comprehensively understand how their customers interact with their brands across traditional and emerging digital environments. This is significant because Web3 is considered the next generation of the internet, incorporating emerging technologies such as blockchain and NFTs, which offer creative opportunities for brands to engage new audiences and deepen customer relationships.
According to survey data, nearly half of the consumers would be more interested in purchasing an NFT from their favorite brand, and three out of four consumers who have purchased an NFT in the past say buying a brand's NFT makes them more loyal to that brand.
To help brands take advantage of this, Salesforce has created a new API integration called Web3 Connect, which allows for personalized, omnichannel experiences across both Web2 and Web3. The company has also developed NFT Management, formerly NFT Cloud, to enable companies to create and manage NFT collections directly through Salesforce, monitor blockchain activity, and automate processes with Salesforce Flow.
Salesforce took a responsible and values-driven approach to develop the Web3 product, engaging its Office of the Ethical and Humane Use of Technology, Web3 Advisory board, Ethical Use Advisory Council, employees, experts from academia and nongovernmental organizations, as well as its Sustainability and Equality teams.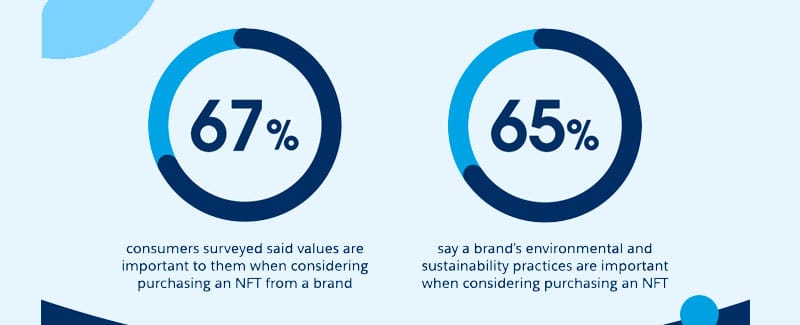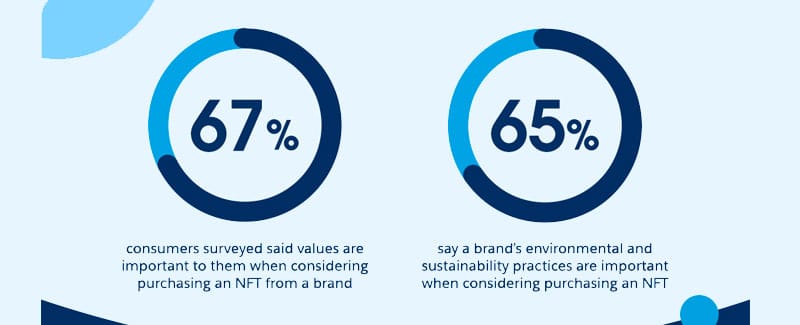 To help businesses implement Web3 and experiment with blockchain, digital wallets, and NFT minting, Salesforce has partnered with global consulting partners like Accenture and Deloitte Digital and digital agencies and strategy consultants like AE Studio, Media Monks, TIME, and Vayner3.
Several brands have already used Salesforce Web3 to launch successful NFT programs, including Crown Royal, Mattel, and Scotch & Soda. Survey data shows that values and sustainability practices are important factors for consumers when considering purchasing an NFT from a brand, with 67% and 65% of consumers citing these factors as necessary.
With Salesforce Web3, brands can build trusted and scalable NFT programs that engage their customers in new and meaningful ways.
The emergence of Web3 and the decentralized future of the web are rapidly attracting big players like Salesforce. Salesforce's new Web3 product is a promising step towards helping companies build trusted and scalable NFT programs by integrating blockchain and NFTs with its Customer 360 platform.
This move by Salesforce is significant as Web3 is considered the next generation of the internet, with the potential to offer creative opportunities for brands to engage new audiences and deepen customer relationships.
With successful NFT programs already launched by several brands using Salesforce Web3, it is clear that the future of the web is decentralized and attracting significant players.
As more and more companies recognize the benefits of decentralization, we can expect to see even more innovation and competition in this space, transforming industries and revolutionizing how we interact with each other and with technology.