Riding the NFT wave, Revomon has achieved significant success in a short span of time and has captured the imagination of many gamers. This online RPG, which combines an incredible, immersive virtual-reality experience with the ground-breaking technology behind non-fungible token [NFT], was officially launched in April this year.
Since then, it has picked up the pace. As a matter of fact, its native governance token, REVO went on a ballistic surge this year right after the rollout. So much so, that the token made a serious comeback after falling in mid-July. This was when it crashed from $0.923 to $0.08, shedding more than 91% of its value. After this all-time low, REVO went on to hit a peak of $1.14, rising by almost 1325% in a matter of just two weeks.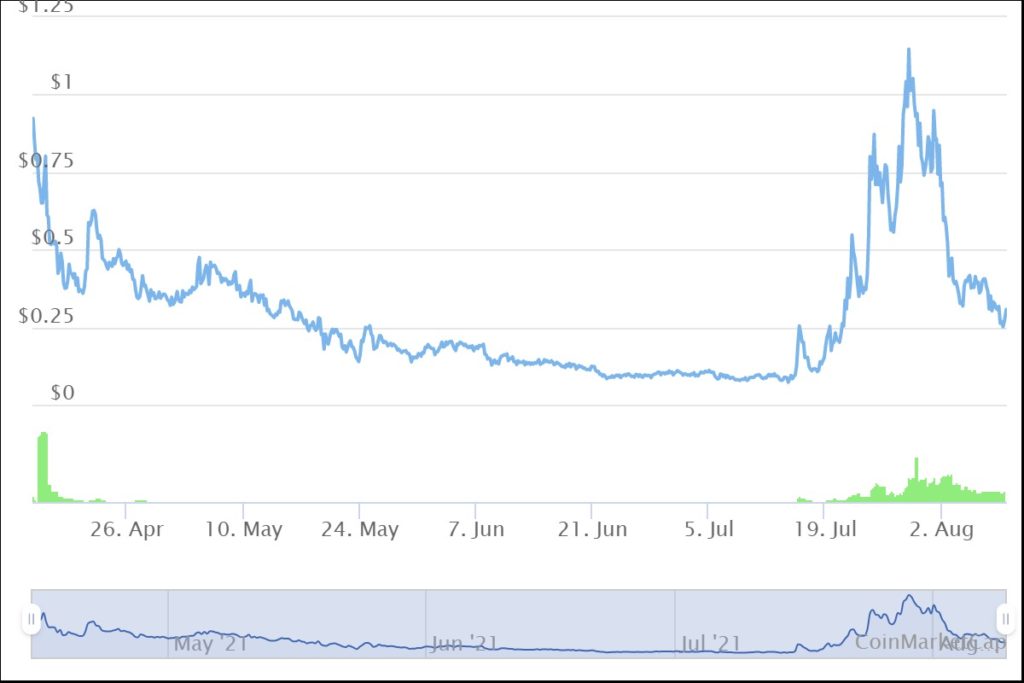 REVO had taken a massive plunge shortly thereafter as the wider crypto market sustained back-to-back losses. Even the huge popularity of the platform has failed to charm the bulls and propel a much-needed breakthrough in terms of its price action.
To top that, the renewed bullish momentum in the market has erased its losses significantly. In fact, the token has made a comeback and noted weekly gains of 3% mirroring a positive flip in its trading volume over the same time frame.
Big Changes Incoming Including NFT protocol development
According to Revomon, the upcoming week will be a busy one. The online monster trainer RPG that fully integrates NFT with virtual reality [VR] technology has revealed that it was still in token listing talks with various centralized cryptocurrency exchanges. It also added that a new Revomon will be rolled out, in addition to the NFT protocol that is currently a work in progress, among others. The tweet regarding the same read,
"The upcoming week will be a busy one.
– We are still under cex listing negociation.
– Many new revomon have been designed and will be integrated in the next update.
– NFT protocol under development.
– New partnership.
– Devs are polishing the game based on users feedback."
Revomon: In Brief
NFTs stands at the very core of the Revomon project. During its time in the space, Revomon has integrated with two of the world's most prominent blockchain networks- Ethereum [ETH] and Binance Smart Chain [BSC]. The platform enables investors to buy non-fungible tokens [NFTs] and convert them into items or Revomons in the game.
The team behind the Revomon project had earlier revealed that it will be managed by a decentralized autonomous organization [DAO] enabled through the REVO token.
---
If you found this article interesting, here you can find more NFT News