Near takes a giant leap towards revolutionizing the open web experience by announcing its groundbreaking Blockchain Operating System (BOS). The BOS represents an industry-first innovation, providing a standard layer for seamless browsing and discovering open web experiences compatible with any blockchain.
Fundamental Tools for Adoption
This development positions Near as the go-to entry point for both Web3 and Web2, making it easier than ever for users and developers to access and navigate these exciting spaces. This game-changing launch further reinforces  Near's mission to onboard 1 billion users to the open web.
The Near ecosystem has always been centered on building a simple, easy-to-use L1 blockchain with human-readable accounts, Nightshade sharding approach for scalability and security, and various tooling to support developers. 
With over 23 million accounts and more than a thousand projects building on the platform, Near has already created a thriving community. However, the launch of the BOS marks the beginning of Near's journey toward delivering the full vision of Web3 to a mainstream audience.
Alpha.near.org, Near's composable frontend for Web3, is a significant part of this journey. It empowers users to discover all of Web3's possibilities in one seamless experience and developers to create and code interfaces in a single environment, making building apps faster and more efficient.
Adding composable frontends to the tech stack means that Near now becomes the Blockchain Operating System, allowing seamless, one-time onboarding and supercharging development from a vast collection of over 1,800 components.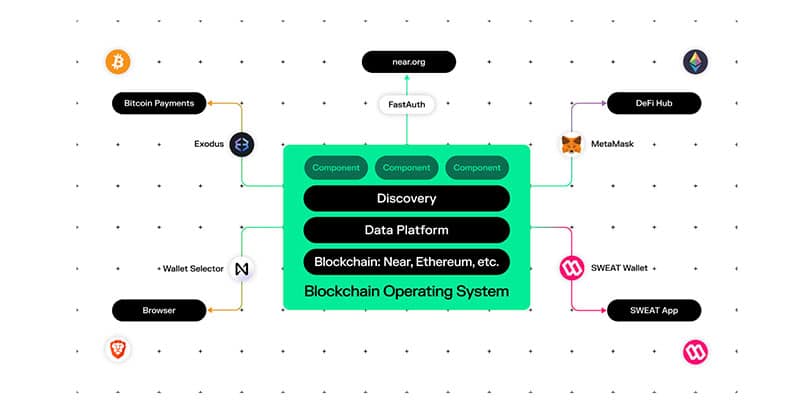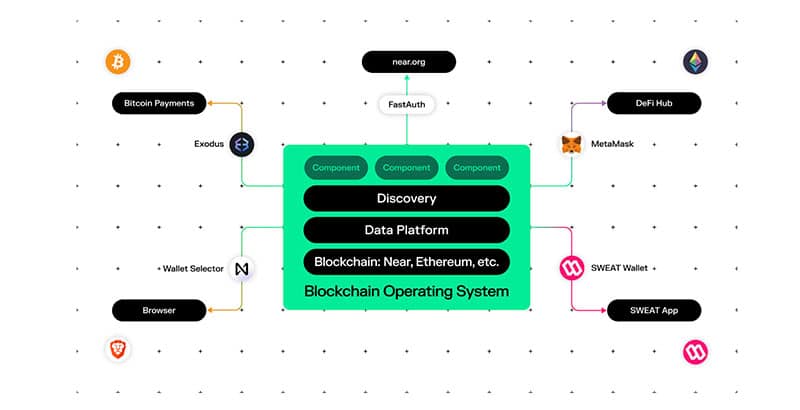 This is a revolutionary moment in Web3, and alpha.near.org is just the beginning. Whether you're a developer or an end-user, you can experience the world's first Blockchain Operating System and explore Web3 experiences, social and new, in one place. You can head to alpha.near.org and be part of this exciting journey toward the future of the open web.
In conclusion, the success of revolutionary technologies like Web3 depends on mainstream adoptions often impeded by friction points like complicated account creation and difficulty navigating multiple platforms. The launch of Near's Blockchain Operating System represents a significant step towards overcoming these barriers and making the open web more accessible.
With its composable frontends and a vast collection of components, Near's operating system makes building apps faster and more efficient. In contrast, seamless onboarding makes it easier for users to explore Web3 experiences.
As more tools like Near's Blockchain Operating System are developed, mainstream adoption of blockchain technologies will become a reality, leading to a more decentralized and democratized future.
Overall, the launch of Near's Blockchain Operating System is a significant milestone in the evolution of the open web. It indicates that we are moving towards a more accessible and user-friendly era of blockchain technology. As more companies follow in Near's footsteps and develop mainstream tools like operating systems, we can look forward to a brighter, more inclusive future for the open web.