Beam-WM or Beam, a confidential and scalable cryptocurrency project based on Mimblewimble protocol, is going to execute its second hard fork at block height 777777. The hard fork is expected to be reached completion on 28 June 2020.
According to a Beam's weekly update, the hard fork is to bring many breaking changes in Beam mining Algorithm and Beam's ecosystem. In blog post announcing the hard fork, the company said that the hard fork will shifts the network Proof of Work (PoW) mining algorithm from BeamHash II to BeamHash III.
The company will release Eager Electron 5.0 in advance that will automatically switch to the new BeamHash III consensus at the appropriate block height, 777777. According to Beam, the upgradation of mining algorithm to BeamHash III will be a great improvement to the Beam mining network. The wider memory of BeamHash III will allow miners to better use the capabilities of GPU card, reducing the needs of other devices such as FPGA's.
The company, said:
"The stronger algorithm binding of the new scheme utilised in BeamHash III will make 'unknown optimisations' potentially used for secret mining, more unlikely. Enhancing the network with what we hope to be 100% GPU mining (for the foreseeable future, at least) and ensuring any FPGA would be much similar sol/watt as the fastest of GPU mining cards."
Another update includes active support to Confidential Assets that will allow the issuance of confidential synthetics— commodities like gold, stable coins, digital assets such as shares, stocks, and bonds, etc— confidential wrapped assets such as Bitcoin and Ethereum, and other community tokens, on the Beam Blockchain with the "same scalability and confidentiality of the Mimblewimble protocol."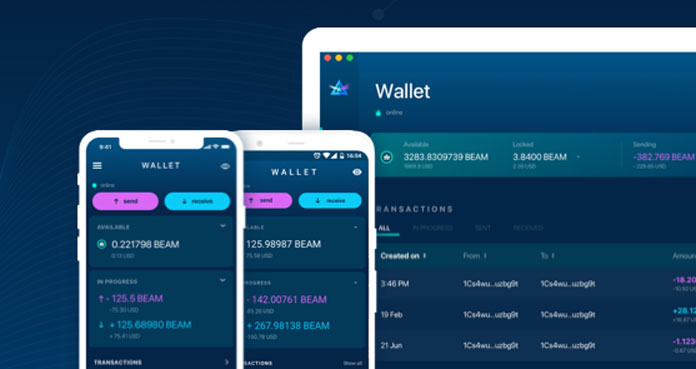 The hard fork also will also provide an active support to Lelantus Mimblewimble that will add extra layer of privacy on the protocol when needed. This update aims to help break the linkability, and protect against such things as the flashlight attack.
The last improvement includes active support to one sided payments that, via Lelantus Mimblewimble, will allow users to make a "transaction without the need to interactively construct it with the receiver."
According to Beam team, the hard fork is expected to be reached but the testnet fork is anticipated to happen a few weeks earlier. The hard fork demands no action form its users but just a software update before the hard fork is released.
Beam's announcement reads:
"The Node and the Desktop Wallet binaries will be released around the end of May, 2020 to allow everyone approximately 30 days to upgrade to the new version."
Mobile wallets will be released a little later. Beam noted that after the hard fork had reached, wallet version earlier than 5.0 would stop working. But users can still upgrade to 5.0 later to access their funds.
---
If you found this article interesting, here you can find more Cryptocurrency News