In the world of cryptocurrencies an ICO is in short words, when someone tries to sell a new "currency" that looks like bitcoin, but that is cheaper, faster and much better. And that's how you put that coin on public sale to take off. And the rest is a boom of that currency in terms of marketing and positioning, which produces a result of increase of value not negligible. That's the idea of an Initial Coin Offering (ICO).
In 2013, Brock Pierce created the first ICO of its kind, Mastercoin, in an unprecedented move in which it sold tokens rather than equity to a global audience of investors. Fundraising was a big hit, with about 5,000 BTCs, worth around $ 500,000 at that time. He changed the story, setting the stage for future blockchain projects.
And as far as 2017, the space of the blockchain has seen more than ninety-five ICO's. Definitely a trend of success and a modality.
If something was causing certain prejudices initially, it was the legal framework for ICO's. Since the digital coins are decentralized, their scope of action is quite broad, and the one that goes to a public, under precise rules of game to seek reception of capital to promote the project, is perfectly legitimate.
The answer to the origin of the ICOs is in the opportunity that Pierce articulated as against response to risk capital. The risk capital model disappears. Venture capital is an industry that invests in technology and the Internet, and has benefited greatly. But how has it evolved over the past fifty years? He has not.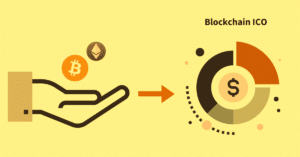 Bitcoin, or whatever after Bitcoin, will be larger than any currency of any government because it will be a global macro currency. We will still have local currencies, but that will be the macro. It sits above everything. In fact there are already several currencies and projects based on blockchain technology that since its financing under the modality and ICO's are gaining strength and making the decentralized global economy an indescribable reality.
The paradigms are changing definitively. The reality is now.