In these times of ICO's boom, the various platforms and innovative projects that come to us based on blockchain technology certainly cover all types of areas, ensuring a rapid evolution of the acceptance of this technology in everyday life. In the case of the music industry, blockchain technology makes it possible to realize one of the dreamed premises: decentralizing the omnipotence of the big fishes of the musical industry in favor of musicians, composers and performers. And without leaving aside the fans. On this occasion we will talk about the Potentiam project and its interesting proposal for the music sector.
Potentiam is an ecosystem designed for musicians, bloggers and music fans. A innovative blockchain community to connect, develop, foster and promote relationships between music artists, bloggers and music fans using a tokens reward system.
The founders of Potentiam have worked in the music industry for several years and have lived and understood the difficulties involved in promoting new emerging artists. In 2016 they founded a music publication – Britznbeatz – to help discover and promote musicians who continue to gain respect and recognition in the music industry.
Potentiam in the words of its founders, was created to give voice to emerging artists, writers of content in the world of music and to all those who strive to make possible the development of this industry. The core function of this new platform is to bring new faces to light through the editorial exposition. Potentiam aims to achieve this by creating a decentralized and incentivized ecosystem for musicians, bloggers and music supporters, with the benefits of blockchain technology.
With a decentralized public book that leans over a peer-to-peer network, Potentiam's block chain can be used to store information without any intermediary, but based on the contribution of each user to deploy a fully network decentralized system whose security and integrity is guaranteed by cryptographic algorithms.
Potentiam's incentives include:
Low rates
The lowest rates to receive momentum within a social media community and get maximum exposure and commitment.
Reward systems
All members earn monetary rewards in tokens for their commitment within the community. The feed algorithm gives each user the option to see what they want.
Crowdfunding
The platform allows the musical project of any user to be a reality, taking advantage of the power of a social network. As more fans support your project, you'll get rewards in tokens.
Basically even just by browsing, each user can get reward tokens on the platform by interacting with their favorite music in the possibilities that they will find.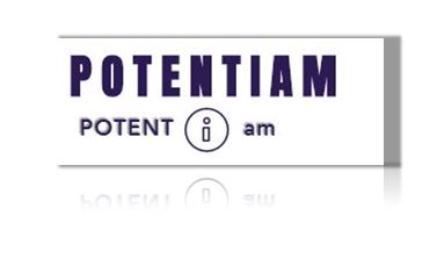 Details of the Tokensale
Potentiam is launching a public tokensale to raise funds for the Potentiam project. The tokens will be called PTMs and will be attached to the new standard ERC20 token in the Ethereum main network.
PTM token details:
Token / Token – Used to buy goods, services and advertising space in Potentiam
Symbol – PTM
Maximum supply – 100,000,000 MTF
Price – 1 PTM = USD 0.41
Minimum transaction amount – 0.04 ETH
Coin distribution – 4 weeks after Crowdsale closes.
For more details about the project you can see their White Paper, and about the crowdsale, dates and more details of participation, you can receive the information directly by subscribing to the Potentiam mailing list.