A sensitive but very active and current issue is that of discretion and privacy in terms of online escort services. It is not a simple matter to find an online platform or service to preserve that aspect in a satisfactory way. Neither has there been an effective online platform, such as the offer of dating sites, to search reliably and find a escort or previously verified customer. But entering into the technological subject that occupies us in this note, the blockchain technology is allowing to devise developments for practically any known service area, and on that reality framed in these adult support services we will talk here, reviewing the PinkDate platform.
PinkDate is defined as an online accompaniment platform operated anonymously that combines detection, navigation, programming and payment, all within a single site. Resolving needs for security, trust, discretion and viability for both parties, both the client and escort, PinkDate proposes a different and safe service model where both parties benefit.
A platform in which the client can be sure that the profile of the escort he chooses is from a genuine person and verified by age and characteristics, and in which, for his part, the escort is sure that the client has been verified, Have a trouble-free history and pay for services without any pitfalls or risks.
PinkDate aims to solve a variety of everyday problems that occur in the activity of escorts, especially the verification and scheduling of meetings, as well as the concerns of customers about the legitimacy or falsity of the profiles. PinkDate verifies the profiles of the escorts before adding them to the website. And it is also verified that each client provides safety and protection to the escort.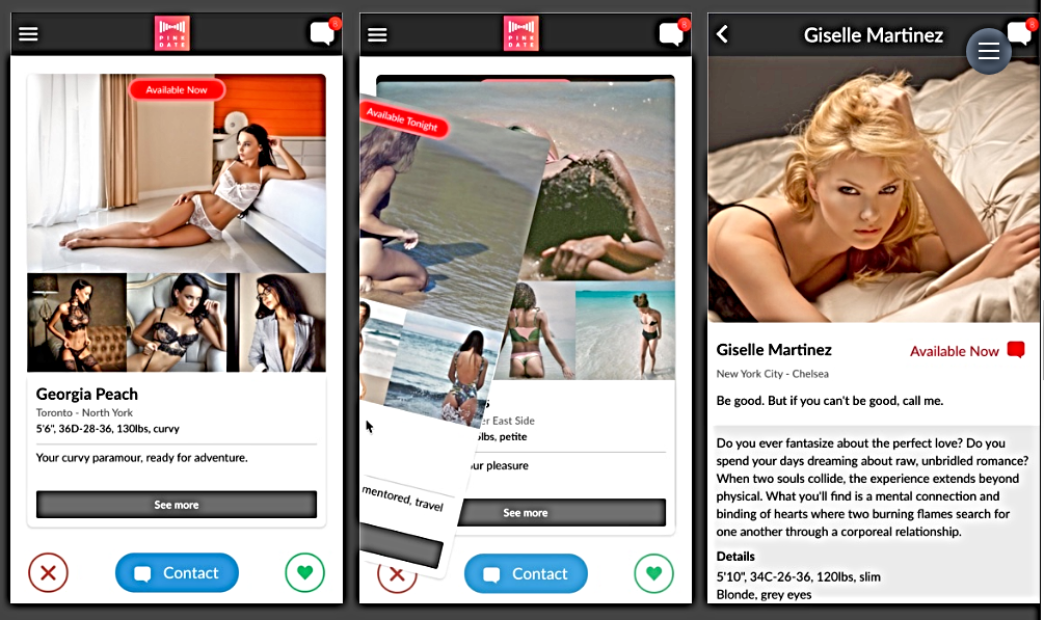 In terms of operation, customers provide personal information, including a photo ID to PinkDate through an encrypted connection only once, for verification and security purposes. Once this is done, they can scroll through the verified profiles of available escorts and instantly see availability, and can book an appointment with a single click on the chosen profile. As for the payment method, they can pay in cash at the time of the appointment or pay directly on the platform in cryptocurrency.
For the escorts, PinkDate provides the opportunity for a better income distribution by only obtaining 20 percent of the fare, with the remaining amount for the escort. PinkDate will reduce costs by charging a low rate and fighting sex trafficking by adhering to strict verification processes of the parties.
PinkDate offers a different business model to incentivize investments, and for this it has decided to launch its own ICO, in which it is offering its PDP token, which is compatible with ERC-20. The investment in these tokens is considered as a kind of stock in the company, where each PDP token offers partial ownership of the business to the token holder, who will also be entitled to receive dividend payments periodically.
The investors in the PinkDate PDP token share a part of the company as capital and, therefore, will receive dividends every three months of 50 percent of the company's profits.
The ICO of PinkDate will be launched on June 27, 2018. To know more details about the platform, and to be up-to-date regarding news of its ICO, we recommend you to follow its Telegram channel.