Square Crypto, an affiliate of Bitcoin payments app Square but only focused on the open-source development on the Bitcoin network has snagged prolific blockchain developer Matt Corallo. Matt is a long-time developer on the Bitcoin blockchain, co-founder of bitcoin-focused development studio Blockstream, and recently a developer in Chaincode Labs.
In a tweet, Square Crypto wrote on Tuesday that:
"Matt will play a vital role at [Square Crypto], much as he did at [Chaincode Labs], providing valuable experience of Bitcoin engineering within the team and broader ecosystem of new devs."
In another tweet, Matt expressed his enthusiasm in joining another development team saying that he was:
"so excited to be joining the [Square Crypto] team over the coming weeks. Experimenting with different models to accelerate Bitcoin OSS (Open Source Software) is awesome!"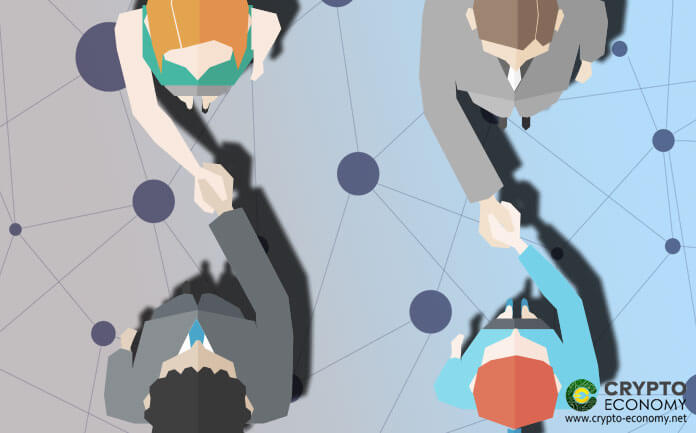 Square Crypto was created as an offshoot of Square Payments app which was founded by Twitter co-founder and CEO Jack Dorsey.
In March of this year, Dorsey tweeted that his open-source development studio was in need of about "3-4 crypto engineers and 1 designer to work full-time on open source contributions to the bitcoin/crypto ecosystem."
By all means, Corallo is a great hire for the establishment to foster their goals towards improving bitcoin for everyone. In another job board, it seems Square Crypto is also in need of an additional operations lead too.
According to Square Crypto, Corallo has done some amazing work in the Bitcoin ecosystem. Some of his notable works in the community include the development of Bitoconj, FIBRE, BetterHash, and Rust-Lightning. In addition, he has previously been involved in the development of Signal communication protocol.
"His background is the best imaginable foundation for our goal of accelerating bitcoin adoption on a massive scale," Square Crypto tweeted on Tuesday.
Speaking to reporters, Corallo said that working with the team at Square Crypto will be "a little bit different than Chaincode or Blockstream research… To work together on projects with a tightly knit team that are a little bit more focused. Hopefully take on bigger problems, and problems that cross more talent bases."
Corallo offered that he is excited about OSS and the interest it has attracted from several donors across the industry. In one response on the variety of sponsors, he said that:
"I think things have improved greatly in terms of the breadth of different funders. … We've had an explosion in people that want to fund open source work in the space."
Dorsey is one such sponsor considering that he started Square Crypto in order to give back to the Bitcoin community.